T-Mobile wants to disrupt the cable TV industry next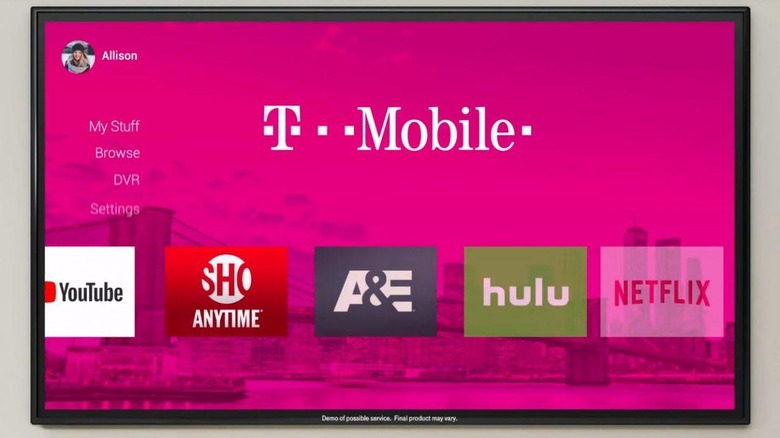 T-Mobile has made a name for itself trying to "disrupt" the mobile industry over the past few years, and now it's looking to do the same to big cable. Today T-Mobile announced its intention to buy up Layer 3 TV, a small cable company that many of you have probably never heard of. This acquisition signals T-Mobile's entrance into the TV service industry, so if you like what its been doing in the mobile space, then this is probably exciting news.
After all, in a video posted by T-Mobile today, CEO John Legere is right when he says that the cable industry is one of the most hated across the country, if not the most hated. Between service contracts, no real competition in many places around the US, and poor customer service, this notion that everyone hates big cable shouldn't really come as much of a surprise.
So, seeing an opportunity to make a name for itself by shaking things up a bit, T-Mobile is going to enter the TV business. The company is rather vague when it comes to what it plans to do when it launches its TV service sometime next year, but looking at what Layer3 does, we can make a few assumptions. The first is that T-Mobile is going to focus heavily on mobile TV and utilize its cellular network to make a point of delivering content to mobile phones.
Layer3 is still a pretty small company – only operational in a few cities around the US at the moment – so we'll likely see T-Mobile look to expand its presence across the country as well. While we can certainly expect T-Mobile to emphasize mobile TV, Legere says in his video today that the idea is to let you watch the content you want, where and when you want. So, whatever T-Mobile's TV service materializes as, you'll be able to watch on any of your screens.
For now, though, T-Mobile doesn't seem to have much in the way of specifics to share. Legere expects the deal to close in the next few weeks and for T-Mobile's service to launch sometime in 2018, so we should hopefully get more details soon. One thing's for sure: T-Mobile's promise to disrupt the cable industry is certainly intriguing, so we'll definitely be keeping an eye on it.