Apple's support for dual SIM, dual standby (DSDS) on this year's iPhone generation was a double-edged sword. On the one hand, it finally gave what some iPhone owners have been requesting for years. On the other than, its implementation is based on a normal, physical SIM and a digital eSIM. The latter requires carriers to support the feature and as of yesterday, only AT&T does in the US. That, however, is changing soon with both Verizon and T-Mobile following not far behind.
When the GSMA ratified the eSIM specification in 2015, it envisioned it as a way to make it easier for consumers to use the network they want on a phone without having to go through the usual hoops involved in getting a physical card. Three years later, few devices support that technology and even fewer carriers do. That might be changing quickly soon.
The iOS 12.1.1 update announced the addition of more carriers that support eSIMs and AT&T was the only one on that list in the US. Not to be left behind, Verizon confirmed that it will be flipping the switch on December 7, 2018. Unlike AT&T, however, it remained mum on details, especially any additional costs involved.
T-Mobile, the self-branded Un-carrier, is even more silent but it could actually offer the most convenient system of the three. An app that's reportedly rolling out to T-Mobile staff shows that subscribers will be able to apply for a prepaid eSIM plan using just that app, removing the need to walk into stores or wait for a response from the carrier. The only catch is that it seems to be limited only to prepaid plans.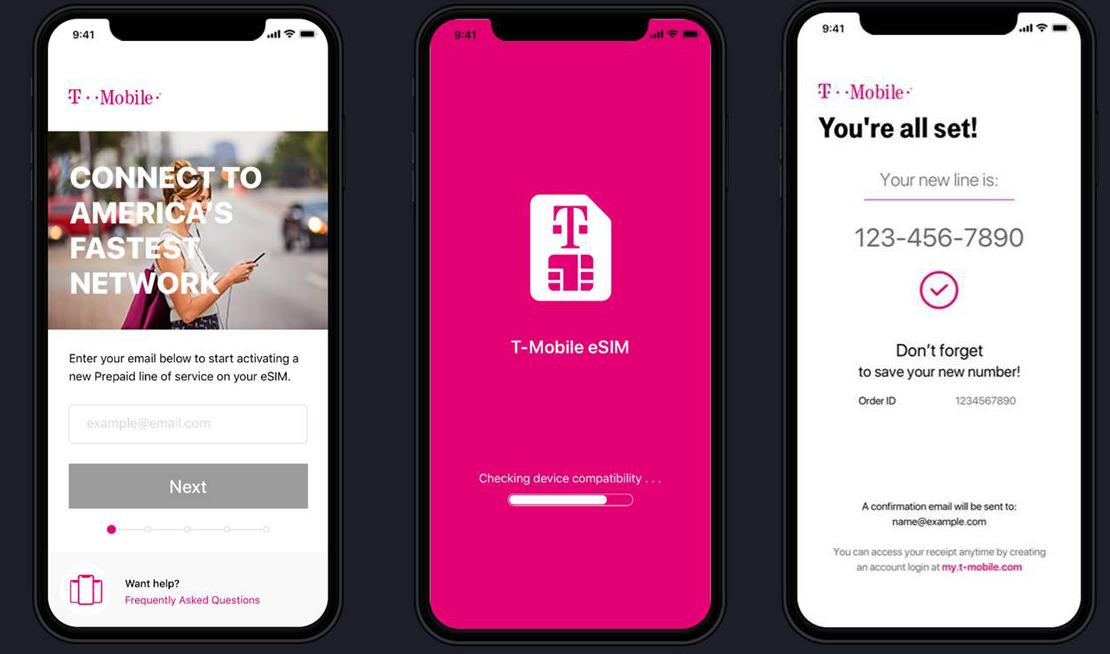 Adoption of eSIM technology could soon see a sudden surge thanks to the iPhone XS, iPhone XS Max, and iPhone XR. It remains to be seen, however, if carriers will find ways to implement their usual lock-in policies, which may be harder to pull off with non-physical SIMs. At the moment, Apple is only using it on iPhones as a second SIM option and it will probably be a while before anyone starts selling an eSIM-only phone.