T-Mobile USA confirm Android 1.5 Cupcake from next week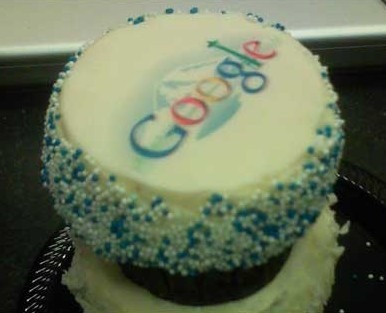 We've already heard from multiple T-Mobile UK G1 users that their smartphones have been upgraded to Android OS 1.5 'Cupcake' via an OTA update, but T-Mobile USA have decided to put out a news release confirming that it's coming to the US too.  As of the end of next week, G1 users will begin to find their handsets offering to update to the new firmware.
1.5 Cupcake brings with it the first official on-screen keyboard for Android (as seen on the HTC Magic and Samsung I7500), which should please those who'd like to use their G1 one-handed.  It also updates the media functionality of the phone, adding video recording and playback, together with the ability to easily upload photos and videos to Picasa and YouTube, respectively.
T-Mobile USA are giving themselves until the end of May to complete the roll-out, which means it'll be a staggered distribution rather than every G1 owner being presented with Cupcake at the same time.  Unfortunately there's no way to prompt your phone to upgrade, so it's a case of waiting.
Press Release:
T-Mobile USA is excited to offer its T-Mobile G1 customers new software updates, including Android 1.5.  Starting at the end of next week, T-Mobile USA will begin rolling out Android 1.5 to T-Mobile G1 customers.  The over-the-air update, which all G1 customers should receive by the end of May, will provide customers with many new feature enhancements and updates, such as:

·         An on screen full QWERTY keyboard.

·         Video record and playback capabilities.

·         Easy uploading of photos to Picasa and videos to YouTube.

Additional details on Android 1.5 can be found at the T-Mobile G1 forum at http://forums.t-mobile.com/tmbl/?category.id=Android or via the Android site: http://www.android.com/releases/.
[via Android Community]