T-Mobile USA CEO Philipp Humm suddenly resigns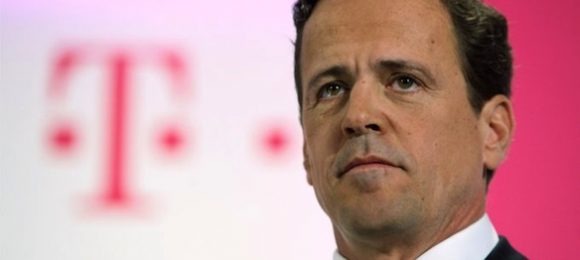 T-Mobile USA CEO Philipp Humm has resigned from the company, a surprise shake-up at the top of the carrier that leaves the firm hunting for a replacement. No specific reasons for the chief executives departure have been given, with T-Mobile USA only saying that Humm will be leaving to take up a career outside of owner Deutsche Telekom, AllThingsD reports.
"Philipp Humm has given the company some important initiatives over the past years" Deutsche Telekom's Rene Obermann said in a statement today. "Under his leadership the cost situation at T-Mobile USA has vastly improved and he led the company during a difficult phase regarding the planned merger with AT&T."
That planned merger – and its failure to find FCC approval – proved pivotal for T-Mobile's fortunes, and not in a good way. Deutsche Telekom had hoped to wash its hands of the troubled US carrier, but instead found itself footing the bill for a desperate 4G LTE roll-out.
Humm will be temporarily replaced by existing T-Mobile USA COO Jim Alling. The carrier has not revealed the identity of any possible candidates for new CEO.