T-Mobile to offer Square card reader to business customers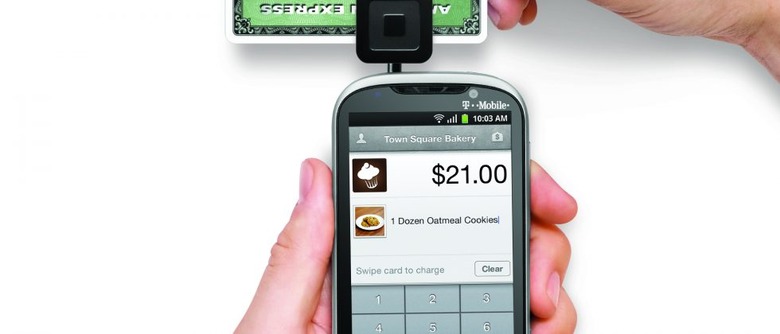 Anyone with an iPhone can apply for a free Square credit card reader. But now the process is easier than ever, as T-Mobile will begin offering the revolutionary small business solution at the point of purchase to customers who sign up for a business plan. It's a move that will increase awareness not only for Square but also for T-Mobile's new push to attract enterprise users.
What exactly comes with a T-Mobile business plan? The carrier offers service rates as low as $60 per month for two lines, as well as special bundles of apps that are designed for business customers (e.g., DropBox, Evernote, and LinkedIn). The carrier wants to be defined as the best option for those customers. For Square, it means finally having a brick-and-mortar retail presence.
Square has been a cataclysmic help for small business owners who are out hitting the pavement and may be able to pick up sales that would have been lost if they were only able to accept cash. Said one Nikki Halgren, a small business owner who was quoted in the T-Mobile/Square press release, the carrier "not only keeps me connected on-the-go, but [makes] it easy for me to get paid fast with my T-Mobile smartphone and Square. T-Mobile has made it simple and, as a result, I've nearly doubled my business over last year."