T-Mobile to offer free 4G phones this Saturday, as a Valentine's Day promo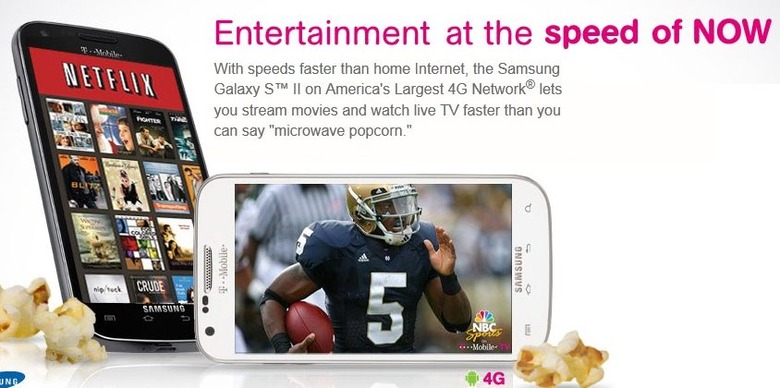 When it comes to that special someone in your life, nothing says "I love you" quite like a new phone. Actually, what it really says is, "Hey guess what? We have to stay together for another two years or we're both going to end up on The People's Court over a cell phone bill dispute." Ah, Valentine's Day. So T-Mobile has a great promotion available one day only, on February 11, to get you in that commitment spirit that only the middle of February can bring.
In line with other 'free phone' promotions T-Mobile has offered in the last year, this one-day event includes an impressive selection of free-after-contract phones, including the SpringBoard and the Galaxy S II. There will even be "select tablets" at no cost to those who sign up for a new two-year service agreement. Some of these devices are as much as $200 on a normal day so this deal is nothing to sneeze at.
"T-Mobile has a commitment to make the 4G experience affordable and accessible to everyone, so this sweet deal on smartphones and tablets is our Valentine's gift to consumers. No matter where loved ones live, T-Mobile wants to bring them closer with unlimited talking, photo sharing, video chatting, texting, and more," said T-Mobile in a statement.