T-Mobile testing names for G2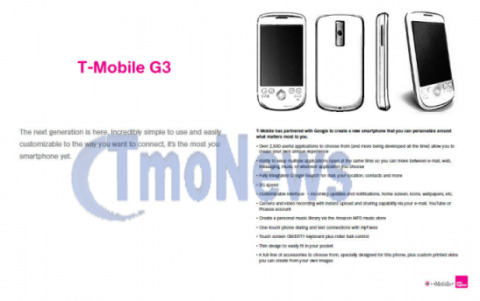 TmoNews released some pictures from T-Mobile. These pictures are of sheets that were given to select customers that were asked to participate in a survey to offer their feedback on new names for the next Google Phone. It isn't clear why they don't go with G2, the next logical name after G1, since the phone is the direct successor to the first Android device.
The names being tossed around include Sapphire, Magic and Dream. Also listed are G3, myTouch 3G with Google, Genius 3G with Google, and Prism 3G with Google.
I feel like T-Mobile might be trying too hard with these names. The G2 or G3 work. They're simple and easy to remember. Hopefully customers won't confuse the name with the iPhone 3G. I can see the myTouch name getting confused by the people who say iTouch for the iPod Touch.  We know you have preferences, so sound off in the comments.
[Via TmoNews]