T-Mobile teams with Dollar General stores for Monthly4G and prepaid services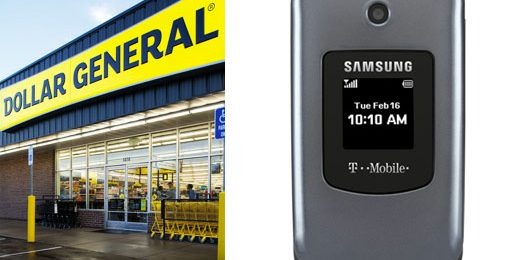 This week it appears that T-Mobile USA will be heading to the dollar store for some fabulous feature phone sales on a Samsung tip. The device you see below is the Samsung t139, a device that T-Mobile will be offering at more than 6,400 Dollar General stores across the nation starting in July. T-Mobile's prepaid and Monthly4G No Annual Contract services will be offered up on and in addition to this device soon.
This new action will bring on a Monthly4G No Annual Contract for $50 with unlimited talk, text, and Web – with 100 MB of data inside that "unlimited" plan being up to 4G speeds. Dollar General will also be offering Pay As You Go plans as well as Monthly 4G No Annual Contract plans. T-Mobile's senior vice president of national accounts Amy McCune noted the following on the situation:
"Dollar General is the nation's largest small-box retailer and a well-respected company that customers go to when looking to get the most for their money. This is a natural partnership to help bring Dollar General customers to America's Largest 4G Network at an incredible value." – McCune
You'll be able to find several T-Mobile products and services at the end caps in front of the store starting in July. Stay tuned as T-Mobile continues to expand their reach.