T-Mobile subscribers get MLB.TV Premium access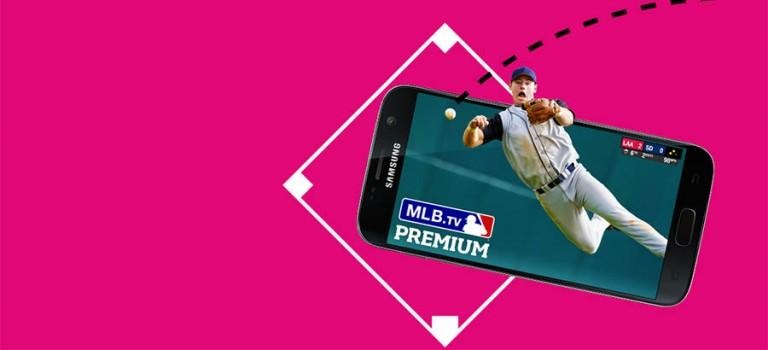 T-Mobile has announced that its sponsorship of the MLB will continue for another three years, and as such subscribers will be given a year's subscription to MLB.TV Premium, a move made just in time for the upcoming baseball season. The perk is being offered to Simple Choice customers with applicable plans, and will be available to access starting April 3.
This is an expanded partnership, according to T-Mobile, which says it will also be the title sponsor for the T-Mobile Home Run Derby during the All-Star Week, and of the T-Mobile Junior Home Run Derby for kids. Opening Week for baseball season runs from April 3 to April 10, and during that time Simple Choice customers can sign up for access to a year's subscription of MLB.TV Premium (the regular price would be about $109).
This will provide all out-of-market regular season games streaming live, with a total of 7,000 hours' worth of streaming across the season. As expected, the content will be available as part of the carrier's Binge On program, which allows users to stream video from supported partners without it counting against their high-speed data allotment. This year, the MLB.TV Premium subscription will include access to At Bat Premium app content.
Said T-Mobile CEO John Legere:
For the last three years MLB has been with us every step of the way as we have re-written the rules of wireless. This year we're doubling down – and expanding the relationship even further to include the Home Run Derbies and free MLB.TV for customers. This isn't just some corporate sponsorship. It's the combined effort of two passionate teams bringing even more amazing perks and game-changing moves to baseball fans over the next three years!