T-Mobile starts rolling out native video calling feature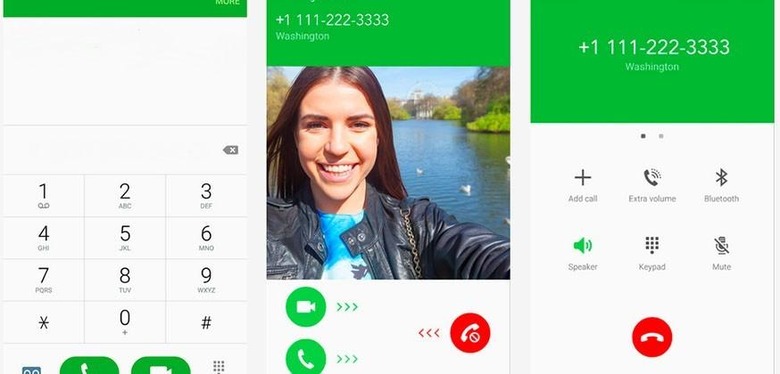 Most smartphones have a front-facing camera, but video calling is still far from common. Despite it not being as convenient as voice calls in certain situations, it's also more difficult to arrange — you'll need the other person to install the same app (Messenger, for example) in order to place a video call, and will need to toggle between apps depending on what your friends are using. T-Mobile is, as has become its focus, aiming to change this. Today the wireless carrier announced native video calls, which places the new calling feature right in the phone's dialer.
The feature is called T-Mobile Video Calling, and it has rolled out first for the Samsung Galaxy Note 5 and Galaxy S6 edge+ as a software update. Next in line to get the feature is the Galaxy S6 and Galaxy S6 edge, both of which will be getting software updates some time next week. Finally, T-Mobile plans to add the feature to three more unspecified Video Calling-enabled phones by the end of 2015.
In order to make calls with Video Calling, you'll need a supported phone, and likewise the person on the receiving end will need a supported phone — and they'll need to be available to take the call, obviously. Availability will be shown via a small camera icon near the person's contact listing in your phone. A greyed out icon means that contact is not able to receive video calls.
The feature will work over LTE and Wi-Fi, and will switch between the two "seamlessly" as you move around, says T-Mobile. If the connect speeds drops too low, the phone will switch over to a voice call automatically. Once the connection speed increases, the user will be able to manually switch it back to a video call.
T-Mobile says it is working with "others" — whom wasn't specified — to get the video calling feature supported on other wireless networks.
SOURCE: T-Mobile