T-Mobile, Sprint merger may have SoftBank put it all on the line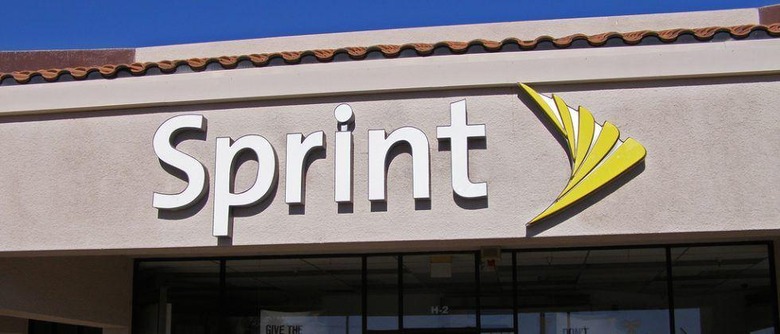 Today we're hearing a whopper of a rumor that could have pretty big implications for the US carrier space. SoftBank is apparently eager to see Sprint, one of its subsidiaries, merge with T-Mobile, but resistance from T-Mobile parent company Deutsche Telekom would make such a merger difficult. With Deutsche Telekom unwilling to sell its stake in T-Mobile, it sounds like SoftBank is prepared to put a lot on the line – namely, giving up its majority share in Sprint.
That's what sources familiar with the matter tell Reuters, at any rate. Though SoftBank hasn't approached Deutsche Telekom about this plot just yet, those sources say that negotiations will begin in April, once an ongoing auction of wireless spectrum has come to an end. When those negotiations kick off, SoftBank could offer to part with its controlling stake in Sprint to see the merger through.
Obviously, seeing as the two companies have yet to actually meet about a potential merger, these terms could change by the time talks get underway. The idea that SoftBank is now okay with giving up control of Sprint, however, shows just how anxious it is to develop some kind of deal between the two.
Why would SoftBank be willing to give up control of Sprint just to secure a merger with T-Mobile? The Reuters report points to SoftBank's inability to grow Sprint's business significantly here in the United States. That, when coupled with the incoming changeover to 5G and the billions of dollars it will cost carriers, has SoftBank eager to see Sprint and T-Mobile join forces.
Since this is still at a preliminary stage, we probably shouldn't expect much of anything to develop. Even if something does, SoftBank and Deutsche Telekom might face resistance from US regulators. This wouldn't be the first time, as SoftBank and Deutsche Telekom tried to hammer out a deal back in 2014. That proposed deal was unsurprisingly frowned upon by regulators.
However, SoftBank may be banking on a more relaxed regulatory environment under new President Donald Trump to see the deal through. If a deal with Deutsche Telekom falls through, Sprint may be able to find a buyer elsewhere, as companies like DISH Network and Comcast are said to be interested in making a bid.
Even if nothing ultimately comes from this rumor, it's a very interesting development. With a much-changed US government now in place, SoftBank and Deutsche Telekom may think that now is the time to test their luck with regulators, and a merger between Sprint and T-Mobile could have a big effect on the US wireless industry. We'll see if anything more develops in April, so stay tuned.
SOURCE: Reuters