T-Mobile Simply Prepaid trims fat for no-frills talk/text/data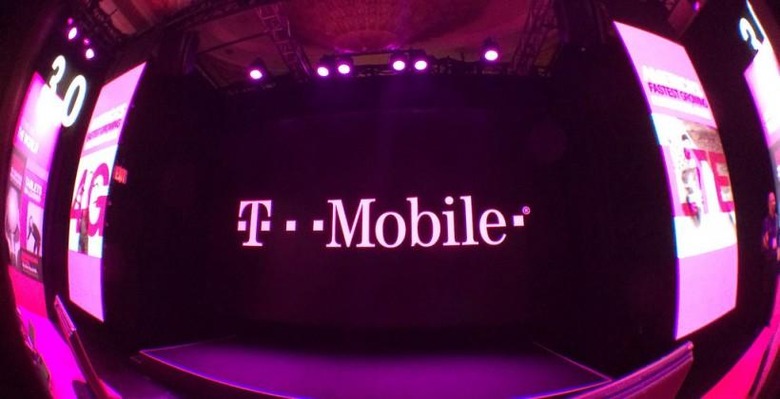 T-Mobile USA has announced the latest phase of its "Uncarrier" drive, Simply Prepaid, a monthly prepaid plan for unlimited talk, text, and data, though there's a sting in the tail if your mobile browsing goes to high. Three tiers of the new plan – which is priced from $40 per month, before taxes and fees – are available, all with unlimited talk and text. T-Mobile is hoping that it will continue the carrier's pole position among prepaid options, as well as draw in a few more customers concerned by overage charges.
While T-Mobile is billing the data as unlimited, that doesn't mean it's necessarily going to be equal at every point through the month, however.
On the $40 plan, users will get 1GB of data at up to 8 Mbps. Stepping up to $50 per month increases that to 3GB, while $60 shifts it up to 5GB. It's worth noting that, even if the network is capable of faster rates, it appears T-Mobile will cap the Simply Prepaid connection at that 8 Mbps limit.
Beyond those three ceilings, however, while data connections will still be permitted, they'll be seriously throttled back. In fact, at most you'll see 128k, a fraction of the regular rates.
T-Mobile is also clamping down on tethering, which won't be permitted on any of the Simply Prepaid tariffs. Nor, indeed, will Simple Global, the carrier's international scheme, or Music Freedom, its inclusive streaming music coverage, or any of the other Simple Choice benefits.
There are undoubtedly users out there paying for service they don't necessarily want or need, and to them the Simply Prepaid plans could well offer a more cost-effective way to go mobile.
Still, it's probably worth doing some sums before you sign up to see how close you might be getting to those data thresholds: 128K connections when you're in LTE coverage aren't something we'd wish on our worst enemy.