T-Mobile Sidekick users still without data access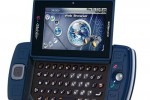 There are few things worse for users of a smartphone than having a data outage that prevents you from using the basic functionality of a device. This is exactly where T-Mobile Sidekick users found themselves over the weekend as a data outage has plagued users of Sidekick devices, and continues to do so.
Boy Genius Report reports that Sidekick users across the country are unable to access data through Danger's servers. That leaves users of the devices only being able to send text messages and make calls. What isn't available to users is email, Internet and sadly, contacts. The loss of contacts has to be the biggest blow, I don't know any of my contacts numbers by heart. I just hit the button to dial from the contacts page on my iPhone. I couldn't even call my wife if I am missing my contacts list.
T-Mobile promised a repair by the end of yesterday, which has failed to happen. So far, there has been no statement today from T-Mobile on a possible fix ETA for Sidekick users not what specifically causes the outage. Perhaps Danger is too busy working on those Microsoft Pink handsets to fix the problem.