T-Mobile Shadow - Formerly known as the HTC Juno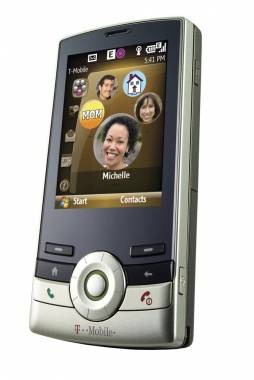 If you haven't seen the HTC Juno, which is now called the T-Mobile Shadow, this is the perfect time to check it out. We've gotten our hands on all of the info and a few pictures for you viewing pleasure.
The Shadow is a slider phone, which means you won't be getting a QWERTY keyboard, however it still has plenty to offer. It's  powered by Windows Mobile 6 and features a 2.0 megapixel camera with video capture, and while it only runs off of an EDGE network, it features WiFi support for faster speeds when you're near a hotspot.
Other features include T-Moble's myFaves functionality, a spin navigation wheel for faster scrolling, and support for Yahoo!, Gmail and Microsoft Outlook to keep all of your mail organized. The Shadow will be available starting on October 31st in copper or sage at your local T-Mobile store for $149.99 with a 2-year contact.