T-Mobile ONE plan upgrades to counter Verizon Unlimited Data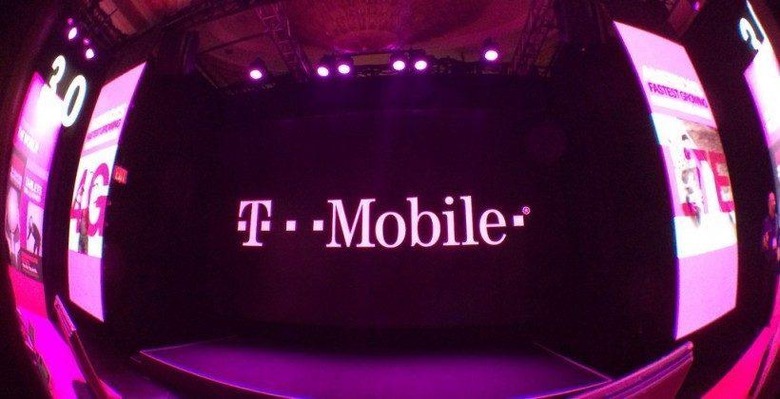 Not wishing to be outdone by the new Verizon Unlimited Plan, T-Mobile USA has announced an update to its ONE plan that improves both video quality and tethering data. The news comes in the aftermath of Verizon resurrecting its "true" unlimited data plan, offering subscribers a tariff with no upper ceiling on how much data they can use (though throttling does kick in if you get particularly excessive). Now, T-Mobile's John Legere says his network is updating its flagship plan to maintain parity.
As of this Friday, Legere confirmed on Twitter today, the T-Mobile ONE plan will include HD video as standard. Currently, its "optimized video" – including streams from sites like YouTube, Amazon, Netflix, and Hulu – limited quality to 480p. Now, Binge On streams will be lifted to HD; Legere doesn't specify exact resolutions, so we're guessing that means 720p.
At the same time, there's also a big improvement in hotspot data. Until now, the ONE plan included unlimited use of a smartphone as a WiFi hotspot, but only at 3G speeds. Anything faster required an optional – and paid – upgrade.
From this Friday, however, T-Mobile ONE will include 10 GB of high-speed hotspot data. After that has been used up each month, you'll go back down to 3G rates. Existing subscribers will find that their accounts update to support the newly-improved features automatically, enabled on Friday, February 17.
New subscribers, meanwhile, get a new deal to take advantage of. For $100, they'll be able to get two lines on T-Mobile ONE – including all fees and taxes. For the sake of comparison, two lines on Verizon's Unlimited Plan would cost you $140 per month; three lines would be $160, while four would be $180 in total.
NOW READ: What you need to know about Verizon's Unlimited Plan
T-Mobile really had little choice but to respond to Verizon's new plan; after all, Legere & Co. have been vocal over the past couple of years about how the carrier has become the most competitive. Its "Uncarrier" strategy has run in parallel to network improvements, mind; T-Mobile has recently started claiming its network is as fast and almost as prevalent as Verizon's, quoting OpenSignal research across 36 metropolitan areas. If you live in one of those areas, there are certainly savings to be had from T-Mobile's plan improvements today, though it's still worth noting that just because urban areas are showing parity, that doesn't mean everywhere else is.
6/ Starting Fri, #TMobileONE price includes HD video & 10GB high-speed 📱hotspot data –all at no extra charge. AND taxes & fees are included!

— John Legere (@JohnLegere) February 13, 2017