T-Mobile Music Freedom: streaming without touching your data quota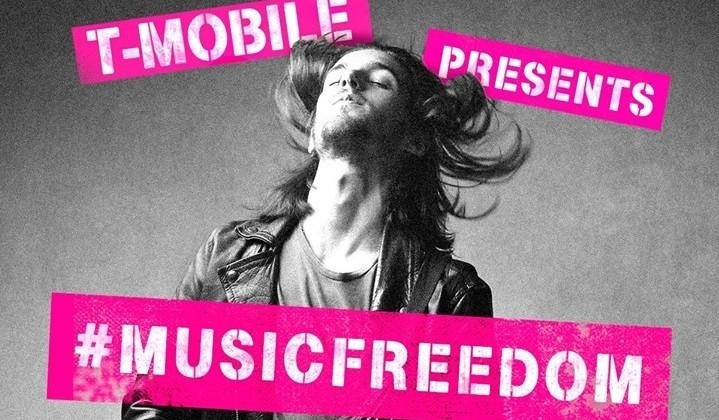 Amidst its other event-related news this evening, T-Mobile has announced a big change for music lovers: music streaming without it affecting your data quota. CEO Legere, calling himself a "music freak", said he was "outraged" at the use of music to lure in subscribers to "over-priced plans". Music should be free, he said, and so starting now it no longer counts towards one's 4G data on the carrier's Simple Choice plans.
The announced followed its Un-carrier 5.0 launch in Seattle today, and ushers in music streaming from Pandora, Rhapsody, iTunes Radio, and other music services without fear of going beyond one's data cap (which would result in slower data speeds). This follows "unprecedented growth" all over the world for music streaming, says T-Mobile.
Other carriers were accused of using this growth to hit their subscribers with overage fees. Beyond that, a large percentage of subscribers actively avoid streaming music and such on their handsets in fear of exceeding their data limits. This move aims to stop that practice and draw in those who enjoy long sessions of music without concerns for data limits.
SOURCE: T-Mobile