T-Mobile Money looks to shake things up with no-fee banking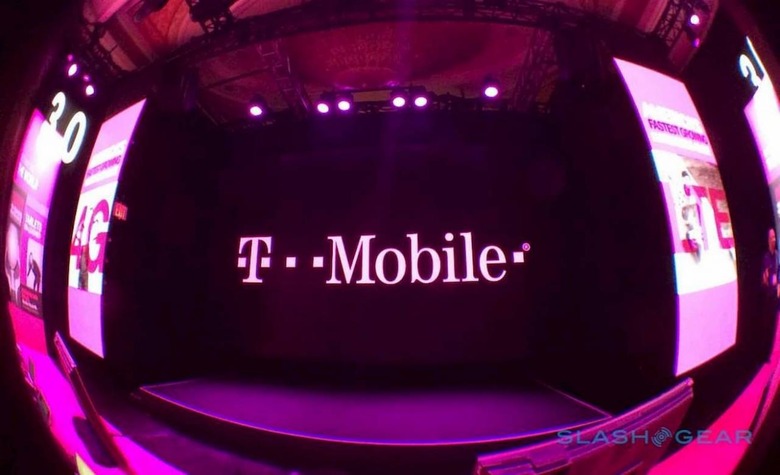 Back in November, T-Mobile decided it was time to tackle the banking industry and rolled out a new service called T-Mobile Money. This wasn't the first time T-Mobile tried to break into banking, but its first attempt – which started in 2014 as T-Mobile Mobile Money – didn't get off the ground in the way the company was hoping it would. November's launch of T-Mobile Money was a small-scale one, but today, it's rolling out across the US.
T-Mobile pitches Money as mobile-first banking, and the service seems to have some attractive perks, specifically when it comes to fees. The company says that checking accounts through Money don't have minimum balance requirements, nor are there any monthly fees, transfer fees, or overdraft fees. There are no ATM fees when using an AllPoint machine – of which there are 55,000 in the US, T-Mobile says – and the company won't charge out-of-network ATM fees either, though that doesn't necessarily mean you won't be charged by the owner of the ATM.
Anyone who is a US resident, 18 or older, and has a social security number can sign up for T-Mobile Money, but obviously, there are some extra perks for T-Mobile customers. Postpaid customers who sign up with their T-Mobile ID, register for perks (T-Mobile wasn't clear on what this means) and deposit at least $200 per year can get an interest rate of 4.00% APY on balances up to $3,000, with a 1.00% APY on balances beyond that. If you're not a T-Mobile customer or you don't meet the other requirements, you'll still get 1.00% APY on all balances.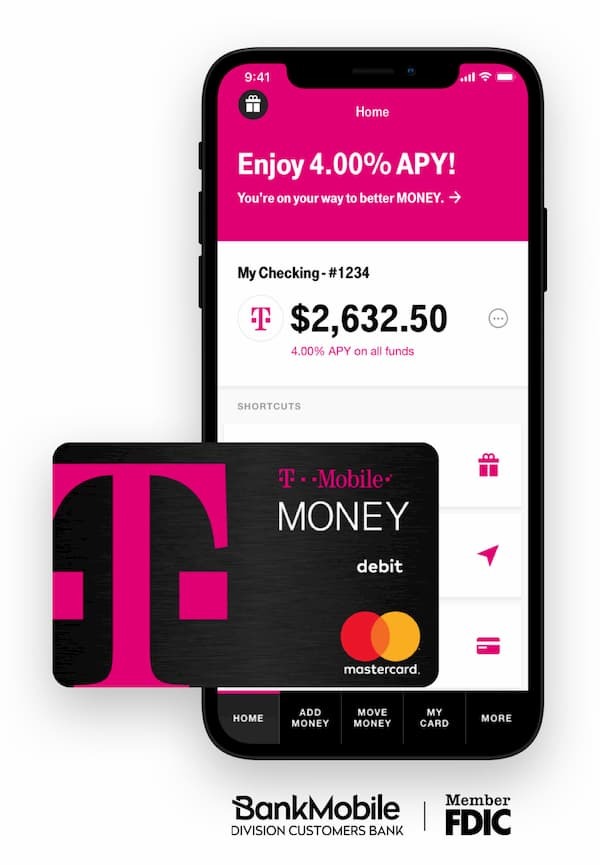 Postpaid customers can also sign up for T-Mobile's version of overdraft protection, which is called Got Your Back. With that, customers can go up to $50 in the red without being hit with overdraft fees, so long as they bring their balance positive within 30 days.
T-Mobile has partnered with BankMobile for this initiative and will issue members a Mastercard-branded debit card. That debit card seems to be the way T-Mobile will make most of its money from T-Mobile Money, as the company will keep part of the transaction fees that are charged to merchants every time you use your card. Of course, the benefits it offers to postpaid customers could also potentially lead to higher customer retention, which means more money in T-Mobile's pocket.
Overall, it doesn't seem like too bad a deal if you're already a T-Mobile customer. You can sign up by visiting the T-Mobile Money website or by downloading the mobile app on either iOS [download] or Android [download]. That app is how you'll do pretty much all of your banking, so you'll definitely want to give that a download if you're planning on signing up. T-Mobile Money is available across the 50 United States today, with plans to bring it to Puerto Rico later this year.