T-Mobile launches Kids are Free program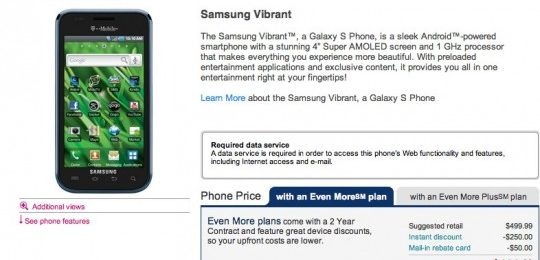 T-Mobile is one of the smaller wireless carriers of the major player on the market. As one of the smaller players, T-Mobile tends to offer some interesting deals to lure people to its network. The carrier has now unveiled a new promotion that people who have kids will like called the Kids are Free promotion.
The promotion allows people who sign up for a family plan at T-Mobile to save some serious money for a full year. The new program starts today and lets people who buy the Samsung vibrant get a second Vibrant free after a $50 mail-in rebate and new agreement.
Those who sign up for qualifying plans from now through November 2 can get a free add-a-line service for kids with up to three lines at no charge until 2012. Naturally, you do have to pay taxes and an activation fee for each line. Normal pricing goes back in to effect the first day of 2012.