T-Mobile interested in iPhone for MetroPCS, and this time it's possible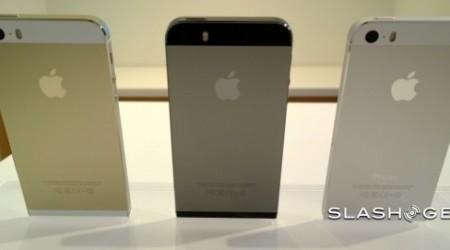 The iPhone is a coveted device, by both consumers and carriers. Launched on AT&T, it wasn't long before Verizon swallowed their bloatware and jumped on board as well. T-Mobile followed years later, as did Sprint. Now it seems as though T-Mobile is once again discussing bringing the iPhone to Metro PCS.
In a discussion with Re/Code, T-Mobile CMO Mike Sievert said T-Mobile would be "very interested" in making the iPhone available to their prepaid brand. The same is occurring with Sprint and Virgin, where customers can purchase an iPhone for prepaid service. The upfront cost of the device is offset by lower monthly charges and no binding contract. We've heard this same line from T-Mobile before, but things have changed since then.
The challenge is to find a way to bring the handset to customers in a way that makes sense. Apple often asks carriers to sign large agreements to purchase the iPhone that span a number of years. Though MetroPCS customers have their option of high-end phones like the Galaxy S5, it's not certain that they'd sell enough iPhones for any new agreement with Apple to make financial sense. Virgin is in the enviable position of having the iPhone as the only true flagship phone for their service, making it much more attractive to potential consumers.
It may be a case of divvying up what devices T-Mobile has already agreed to with Apple, though. As their networks become closely tied together — T-Mobile is working to make the CDMA MetroPCS network work with their GSM LTE offering — the iPhone on MetroPCS may simply be a matter of time. In this case, "very interested" could mean "coming soon".
An iPhone on MetroPCS or other prepaid carriers could be a method by which Apple introduces another mid-range offering, too. They missed the mark with the iPhone 5C, but something similarly specced at a lower price could be a better fit for a pre-paid carrier such as MetroPCS. A touch lower in price, a competitive iPhone offering from Apple would sneak back into territory lost to Android via prepaid.
Via: Re/Code