T-Mobile HTC HD2 promo material leaks ahead of launch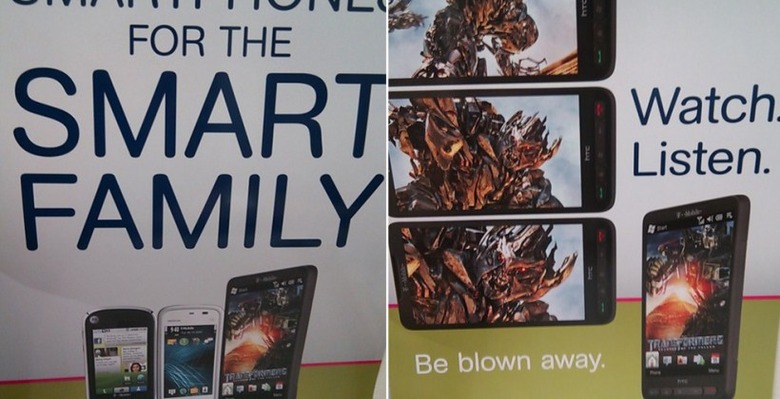 Curious to know how T-Mobile USA will be pushing the HTC HD2 – a phone already available in Europe for several months now, and guaranteed not to get an official Windows Phone 7 update – when it goes on sale come March 24th?  Over at Pocketables they've a stash of in-store T-Mobile promotional material sent over from an anonymous tipster, and it looks like the carrier will be leaning heavily on the HD2's media playback abilities.
Given the HD2's 4.3-inch WVGA display, that doesn't seem too great a surprise.  T-Mobile will be preloading each handset's bundled 16GB microSD card with a copy of Transformers and Transformers 2: Revenge of the Fallen.
Meanwhile they'll also be trying to lure buyers into bundle deals, pushing their other recent smartphones – the Android-based Motorola CLIQ XT and the Nokia Nuron – as part of a "smart family".  The HD2 will be priced at $199.99 with a new, two-year agreement, or $449.99 outright; you can check out our review of the European version here.