T-Mobile HSPA+ HTC Vanguard due September? Carrier 2010 roadmap leaks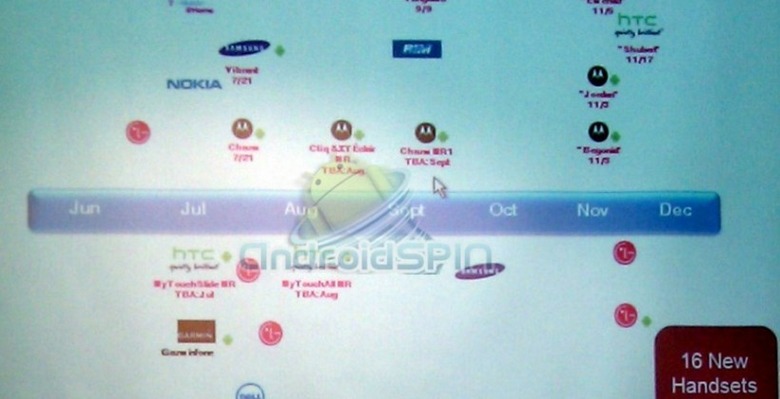 T-Mobile USA are ramping up for an interesting second half of 2010, with official confirmation that an HSPA+ capable HTC-made Android smartphone will debut in September.  Interestingly, a leaked T-Mobile roadmap spotted yesterday tips the HTC Vanguard as due that month, though neither carrier nor manufacturer are spilling any details on the smartphone's specs or name.  What we do know is that it's likely to see roughly 10 Mbit/s download speeds, and will be followed by another HSPA+ capable handset in Q4 2010.
As for the remainder of the roadmap, it suggests several new Android smartphones headed to T-Mobile USA in the last six months of the year.  The Motorola CHARM officially announced yesterday is pencilled in for July 21st, along with the Samsung Vibrant, with a CLIQ/CLIQ XT update following in August.
Then, in early September, the HTC Vanguard and Emerald will debut, together with two further Motorola Android devices.  The roadmap is also peppered with various LG, Nokia, Samsung, RIM and other logos, together with indications of new netbooks.
[via Android Community]