T-Mobile Home Run Derby VR Experience puts fans up to bat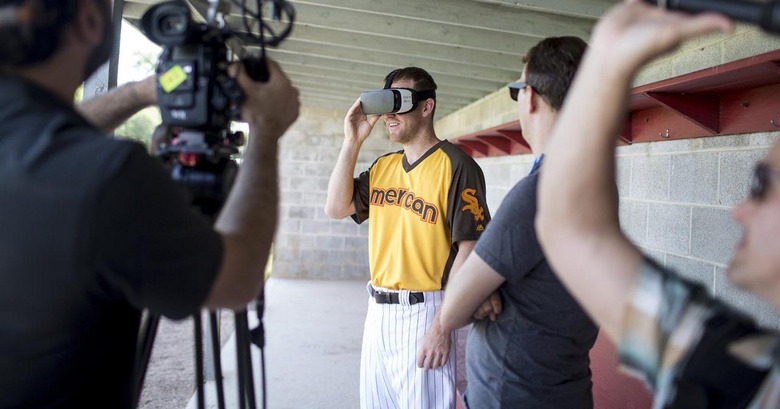 T-Mobile has announced its new Home Run Derby VR experience, something it is showing off both at the MLB All-Star Fan Fest in San Diego and in its retail stores across the nation. When fans put the VR headset on, the Home Run Derby VR experience puts them in the batter's position where they get to take a shot at hitting a home run, doing so in what appears to be the Petco Park stadium. The T-Mobile Home Run Derby will be taking place on July 11.
T-Mobile has a few things going on for this year's Home Run Derby — that is, the MBL's home run hitting content — but none are more fun than the VR experience. With it, fans and T-Mobile users alike can take their shot at hitting a home run in Petco Park, and they can do so from the comfort of their nearest retail store. As shown in the video below, the 'experience' provides a fairly realistic rendition of the stadium, bright T-Mobile billboards included.
On July 11, fans will also get behind the scenes access and exclusive news through various social accounts, including the MLB's Twitter, Facebook Live, and Periscope accounts. There will be both player commentary and Dexter Fowler, MLB All-Star, as the host.
The Uncarrier is also giving its subscribers and fans a chance to win Game 1 World Series tickets via the T-Mobile Home Run Derby Bracket Challenge. Finally, T-Mobile is also putting $1k into "a magenta jackpot" for each home run that is hit during the regulation rounds. It will donate up to half a million dollars to the Boys & Girls Clubs of America.
SOURCE: T-Mobile