T-Mobile holiday handset line announced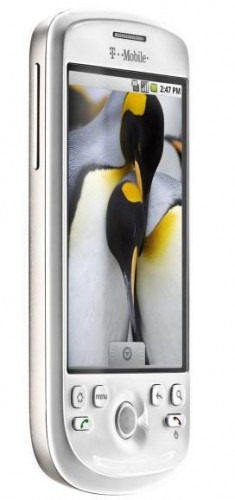 The holidays will be here before we know it and T-Mobile has unveiled some of the handsets that will make up its holiday line. Perhaps the most interesting device in the lineup for the holiday season for Android fans will be the myTouch 3G Fender Limited Edition. The handset is set to debut later this year and will have a guitar-inspired wood grain finish.
The special edition device will also have a 3.5mm headphone jack, pre-installed 16GB microSD card, and pre-loaded video and audio clips by iconic musicians. We already know that the Samsung Behold II is coming for T-Mobile from Samsung and will be running Android. The device has a 3.2-inch AMOLED screen and is built around multimedia features.
T-Mobile will also be launching the Tap in time for the holidays. The Tap is a touch screen device that will be offered in berry and midnight blue colors. T-Mobile is positioning the Tap as a device that is aimed at the user wanting a cool phone at a low price. The handset will have 3G data access, a 2MP camera with video capture, GPS, Bluetooth and more. The T-mobile Holiday line is rounded out by the Motorola CLIQ and Nokia 3711.