T-Mobile goes BOGO on Samsung Galaxy S III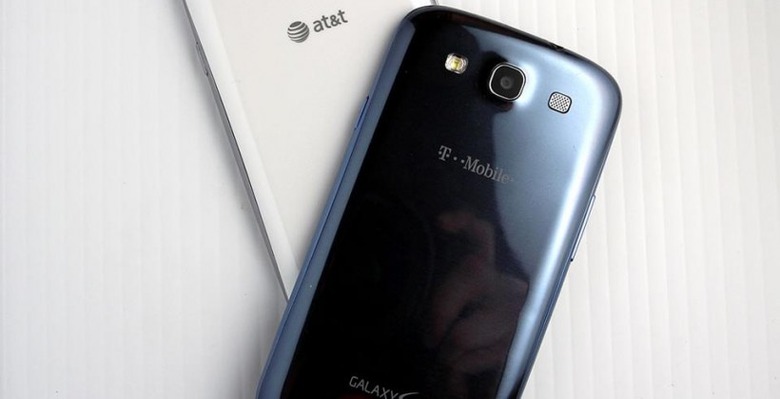 This week (starting today) T-Mobile will be offering a buy one get one free sale that includes all Samsung devices on their 4G network. This sale includes the brand new Samsung Galaxy S III as well as several other devices that've been released over the past few months. You'll have the opportunity to pick up the Samsung Galaxy S Blaze, Galaxy Tab 10.1 tablet, Galaxy Exhibit, and Galaxy S II, each of them bringing you a double-dose of 4G and Samsung goodness.
This deal will have you actually dishing out the cash for both phones with the refund for the second coming to you by mail with a rebate you've got to send in yourself. The Samsung Galaxy S III is a device we've comprehensively reviewed for T-Mobile just this past month and is currently one of our top choices for sweetest device on the market. Have a peek at our T-Mobile Samsung Galaxy S III full review now, and make that move!
Of course you can also check our our reviews of the rest of the T-Mobile Samsung devices with 4G that are on the carrier and available in this buy one get one free deal as well. Have a peek at the timeline below to get in deep with each of your choices – they're all fabulous in one way or another!