T-Mobile Galaxy S8 and Note 8 deal includes one free to give away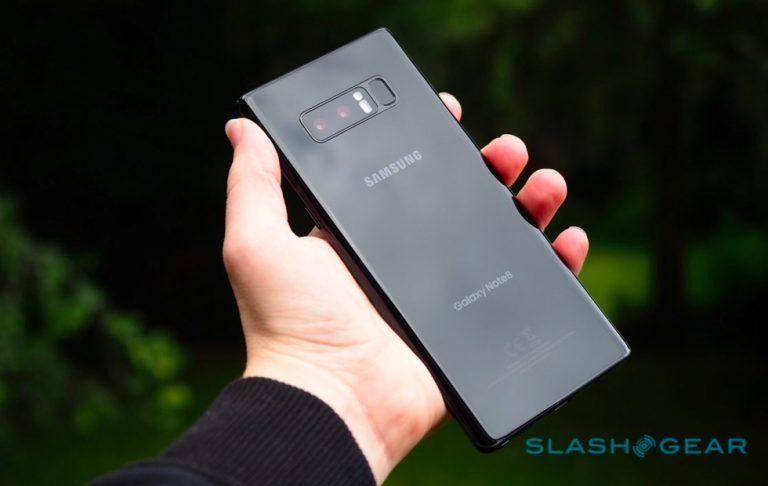 Many "buy one, get one" smartphone deals require buyers to activate both phones on an expensive service plan, pay for both upfront, and then get a refund for one device via a small monthly credit spread out over 18 or more months. That's not necessarily a bad deal, but it is restrictive. T-Mobile is bucking the trend, though, by offering new customers an entirely free Galaxy S8 or Galaxy Note 8 to give away to someone else as a gift.
T-Mobile has launched this as a special holiday promotion that differs from its regular BOGO offer. Under this deal, new or existing T-Mobile customers who buy two Galaxy S8 or Galaxy Note 8 phones from the carrier will receive a prepaid MasterCard containing the balance of the second phone, effectively making it free. The phone doesn't have to be activated on the buyer's account — you can just pack it up and give it away to someone for Christmas.
The free BOGO gifting deal is available for the Galaxy Note 8, Galaxy S8, Galaxy S8+, and Galaxy S8 Active models. The overall process is fairly simple: you'll buy both phones and add an eligible line of service to one of them (either Simple Choice Unlimited or T-Mobile ONE). Both phones must be purchased under the carrier's Equipment Installment Plan, which spreads the cost of the devices out over 24-months at 0% APR.
You'll also need to pay the down payment for these devices, which depends on whether T-Mobile considers you a "well-qualified" customer. Assuming you meet that definition, you'll pay $100 down for the Note 8, S8 Active, and S8+, or $30 down for the regular S8 model. All four devices have a monthly device fee of $30/month after that down payment. Note that you're going to be billed for both devices on a monthly basis.
After 6 – 8 weeks, assuming you make the payments on time and maintain the wireless service, T-Mobile will send you a prepaid MasterCard that covers the cost of one of the two devices. To get that prepaid MasterCard, you'll need to complete a rebate form on T-Mobile promotions website within 30 days; you'll need to enter this code — "Q4MAGSAM17". If you don't submit the rebate form within 30 days, you won't get the MasterCard.
T-Mobile is allowing qualified customers to get up to 6 free Galaxy devices per account under this deal (which would mean buying 6 Galaxy devices, mind). You'll need to keep wireless service for the length of the installment plan (24-months), otherwise T-Mobile is going to send you a bill for the full amount. You can find the deal, including all of its fine print, here.