T-Mobile Galaxy S Blaze 4G announced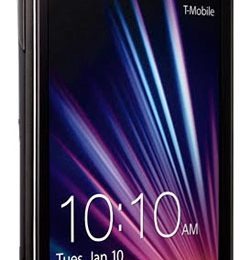 The folks at T-Mobile and Samsung have announced today their newest collaborative effort, the Galaxy S Blaze 4G, a 1.5GHz dual-core Qualcomm Snapdragon S3 chip toting Super AMOLED having beast of a 4G device for the pink network. This device is extremely scant on details, it having the ability to work with the Samsung suite of applications and having a form factor ever so slightly different from that of the Galaxy S II line also already released on T-Mobile as well as the other major networks in the USA.
This device will be released very soon as the Lumia 710 has been launched today (today being the 11th of January, 2012,) and will be taking on the mid-tier of devices currently dominating those users new to the smartphone game. Android being versatile enough to work on essentially any quality device, we're glad to see that such lovely beast as this to take on the market with one of the least expensive dual-core chips on the market.
That said, pricing has not yet been made available, and no details on if this device will be running Android 4.0 Ice Cream Sandwich have been given. Samsung has dedicated itself to bringing one whole heck of a lot of their devices to the newest version of Android, this certainly not one to miss out on the party come early this spring or summer.