T-Mobile Galaxy Note pictures spotted in the wild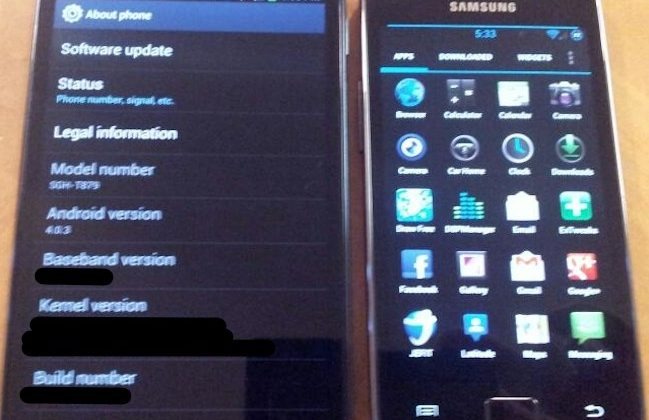 Seemingly confirming strong rumors that the Samsung Galaxy Note would be making its way from AT&T to T-Mobile, a picture has surfaced of a giant phone that is none other than the Galaxy Note, with T-Mobile branding emblazoned on the device. If it's a PhotoShop hack, they did a pretty good job because there are many minute details that point to it being legitimate.
The pictures show specific T-Mobile apps on the phone, as well as technical settings that show it is running on the magenta-colored carrier. Oh, and one very interesting note – it appears to be running Android 4.0, Ice Cream Sandwich. This is interesting news because Android phones really don't like to cross carriers. Almost every major Android handset has remained exclusive to one service provider.
There have been some exceptions, but that's been the rule. The iPhone, meanwhile, is now available on three of the four major networks, giving it a huge distinguishing advantage. It's no secret that Samsung wants to create the iPhone or Androids, and part of doing that would no doubt require cross-carrier support. So we'll see what happens.
[Image via TmoNews]
[via AndroidCommunity]