T-Mobile Galaxy Note 8 gets Android Oreo update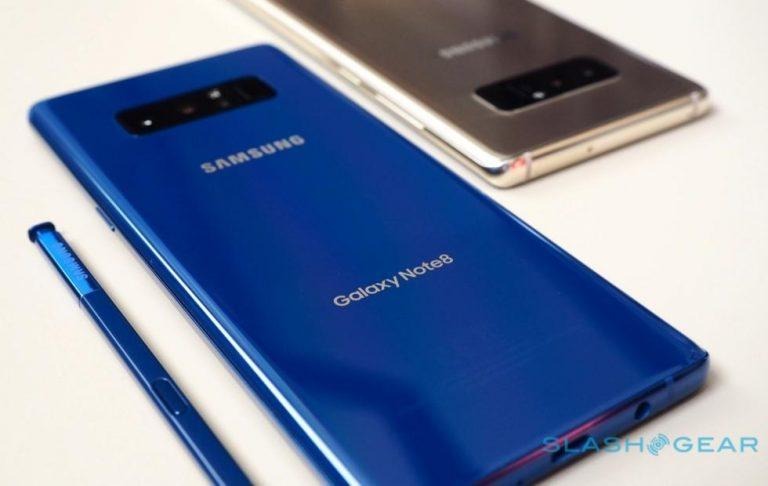 It would have been a cruel April Fool's joke but T-Mobile's Des Smith, a.k.a. "Ask Des", assures that it's no fake news. Over at Twitter, the "Product Guy" and one of T-Mobile's public faces announced that the Android 8.0 Oreo update for the carrier's Galaxy Note 8 has been approved. This practically means that over the next few days, users of the Galaxy Note 8 will finally get the first and hopefully not last update for the late 2017 flagship.
Hopefully, it will also be uneventful, unlike the Galaxy S8's Oreo update last March. Even after having been in an invite-only beta testing for a few months, Samsung had to immediately pull out the update after users reported random reboot problems. That matter has been resolved but not without affecting quite a number of users.
Given the history of its predecessor, Samsung has to take particular care not to screw up this major update for the Galaxy Note 8. Anything that would give an indication of instability would probably cause some users to panic or become paranoid. The update is just days out, so owners should perhaps take a cautious approach.
Android 8.0 (not 8.1) Oreo promises to bring many performance improvements related to background services. It will be interesting to see how close Samsung will implement this, considering how notorious it is exactly for those background services. Oreo also brings features like Picture-in-Picture and notification dots, though, admittedly, some of these are things that Samsung Galaxy owners have already enjoyed courtesy of the Samsung Experience custom UI.
Oreo's biggest feature, however, is something you shouldn't hold your breath for. Project Treble is only required for new phones, not ones being update to Oreo. And even with Treble implemented, like on the Galaxy S9, the promise of faster updates still has to be tested and proven.
THIS JUST IN! @TMobile #GalaxyNote8 #Android #Oreo update approved! Will start hitting customers phones as early as Sunday night!!! (No April Fool's here) 🤘 – Des pic.twitter.com/r1yEl2myMW

— Des (@askdes) March 30, 2018