T-Mobile G2x by LG gets official: 3D Tegra 2 smartphone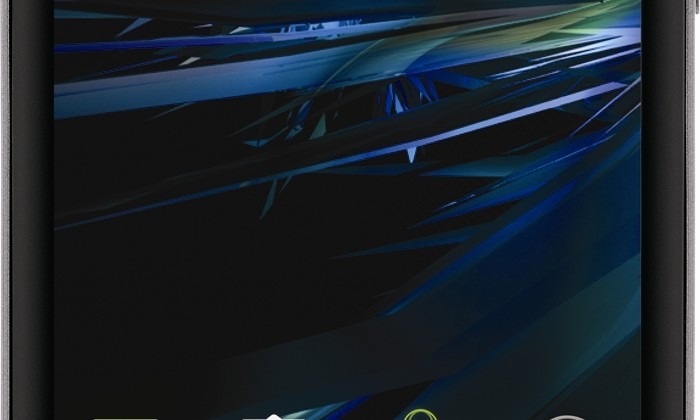 T-Mobile has officially unveiled the T-Mobile G2x with Google, better known as the LG Optimus 2X, at CTIA 2011 this week. The 4.3-inch Android smartphone has a WVGA display, along with an 8-megapixel camera on the back.
That will be capable of recording 1080p video, as well as playing it back via the HDMI port. The G2x will also be the first Tegra 2 based device to come preloaded with the NVIDIA Tegra Zone app.
No word on pricing or availability at this stage, though there has been recent talk of an April 20 release along with the T-Mobile G-Slate.
[via Android Community]
Press Release:
T-Mobile and LG Mobile Phones Introduce T-Mobile G2x with Google, a Powerful Gaming and Entertainment 4G Smartphone

T-Mobile's first smartphone to feature a dual-core processor, the G2x is the latest smartphone to join T-Mobile's G-series lineup on America's Largest 4G Network

BELLEVUE, Wash. and SAN DIEGO — March 22, 2011 — T-Mobile USA, Inc. and LG Mobile Phones (LG) today announced the upcoming availability of the T-Mobile® G2xTM with GoogleTM by LG. The latest 4G smartphone to join T-Mobile's exclusive line of G-series devices, the G2x is made for speed and mobile entertainment, with built-in support for 4G speeds on America's Largest 4G NetworkTM, an NVIDIA Tegra 2 mobile processor with dual- core CPU, brilliant 4-inch capacitive touch screen display and preloaded content, such as Need For SpeedTM SHIFT HD.

―More consumers than ever are turning to their smartphones to stay entertained wherever they are with access to their favorite video games, TV programs and more,‖ said Andrew Sherrard, senior vice president, marketing, T-Mobile USA. ―By combining the latest innovative hardware and preloaded content with our 4G network and the power of the dual- core processor, the G2x offers the mobile gaming and entertainment experience our customers crave.‖

―The move into dual-core technology is the next big leap forward in mobile technology creating a new superphone segment,‖ said Tim O'Brien, vice president of marketing, LG Mobile Phones. ―These super-powered processors will allow both developers and users to utilize the unmatched speed and power in multitasking, multimedia and functionality never before realized in a mobile handset.‖

The G2x will keep customers entertained with access to preloaded games and applications, including the following:  Need for SpeedTM SHIFT HD, developed by Electronic Arts (EA), is an award-winning,

authentic racing game that combines the true driver's experience with real-world physics,

pixel-perfect car models, and a wide range of authentic race tracks.  DTS Ultra MobileTM, which includes two innovative audio technologies – DTS

EnveloTM and DTS BoostTM – for a premium surround sound experience. When listening to music or playing games on the T-Mobile G2x, customers will enjoy rich, enhanced sound that adds depth, dimension and volume levels that are robust without distortion.

 A demo of Near Orbit Vanguard Alliance – N.O.V.A., developed by Gameloft, is a fast-paced sci-fi action game in which players operate as Kal Wardin, an elite soldier established to protect humanity from alien threats.

 T-Mobile TV, offering live and on-demand TV including news, sports and full-length entertainment, plus full episodes of your favorite shows.

 Zinio eReader, the largest online newsstand, enabling customers to shop for, search inside, read, share and save digital content in new ways with more than 75,000 digital magazines from 26 countries.

 T-Mobile Video Chat powered by QikTM, enabling video conversations with friends and family through T-Mobile's network and Wi-Fi.

Developed by graphics powerhouse NVIDIA, each CPU in the Tegra 2 processor runs at a speed of 1GHz and boasts low power consumption and high performance for playing video and audio. Combined with T-Mobile's lightning-fast 4G network, the G2x delivers a fast Web browsing experience, smooth game play, instantaneous touch response and seamless multitasking between applications for a compelling mobile entertainment experience.

In addition, the G2x will include NVIDIA's Tegra Zone application, which provides quick access to games optimized for the Tegra 2's dual-core architecture, which is built to handle the performance requirements of mobile games that use PC and console quality graphics features.

The G2x comes equipped with an 8-megapixel rear-facing camera with LED flash and autofocus, and a front-facing 1.3-megapixel camera paired with the preloaded T-Mobile Video Chat application powered by Qik for staying in touch with family and friends. With the phone's 1080p high-definition (HD) video recorder and DLNA compatibility, G2x customers can capture video and wirelessly connect to a compatible HD TV or other DLNA device for streaming full HD video content or enjoying a console-like gaming experience through HDMI mirroring, taking advantage of the phone's accelerometer and gyro sensor.

Powered by a stock version of the AndroidTM 2.2 operating system, the G2x offers access to more than 150,000 applications available on Android MarketTM and integration with Google services such as Google VoiceTM, Voice ActionsTM from Google, Google GogglesTM, Google SearchTM, GmailTM, Google MapsTM with Places and Navigation, YouTubeTM, Google TalkTM, Google EarthTM and more.

The G2x features smartphone essentials such as easy access to personal and work e-mail, including support for Microsoft® Exchange e-mail, contacts and calendar, social networking, and instant messaging. The G2x also includes Swype® for easy text input, 8GB of internal memory with a microSD card slot with support for expandable memory up to 32GB, Stereo Bluetooth® 2.1, built-in 3.5mm headphone jack, Adobe® Flash® Player support and a music player.

The T-Mobile G2x with Google is expected to be available nationwide later this spring at T- Mobile retail stores and online at http://www.t-mobile.com.