T-Mobile G1 Blaze aka HTC Vision spotted again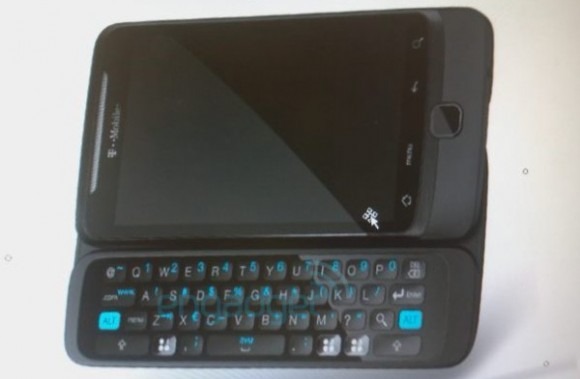 Having seen the HTC Vision in the wild, flaunting its QWERTY keyboard and broad 3.7-inch WVGA touchscreen, it's now time for some carrier love.  A new shot of the Android smartphone has leaked, this time showing T-Mobile branding; according to Engadget's source, the handset might be launching as the T-Mobile G1 Blaze.
Unfortunately, what the source can't tell us is whether the Vision/G1 Blaze will be headed to the US market or Europe.  Last we heard, T-Mobile USA were planning on launching the Vision in September this year, as one of the first handsets to be available on their new HSPA+ network, but that's all just rumor at this stage.
The HTC Vision has been described as an HTC Desire with a keyboard, and that's not something we'd really argue with.  QWERTY Android phones from HTC are in short supply right now, not for lack of asking.
[via Android Community]