T-Mobile CEO John Legere is leaving: Here's what we know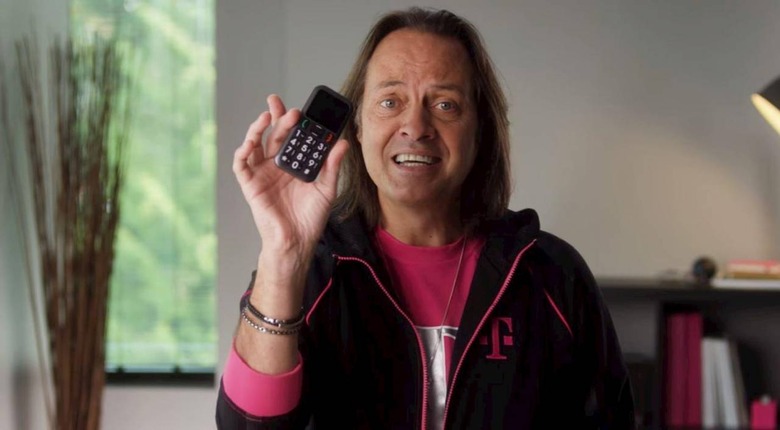 It's the end of an era for T-Mobile, as CEO John Legere announced today that he'll soon be stepping down from his position. The transition won't happen for a little while yet, but T-Mobile has already tapped a successor for Legere, confirming that current president and COO Mike Sievert will be picking up the mantle of CEO. Legere won't be leaving T-Mobile entirely, either, as he'll still be a member of the board after leaving the CEO's office.
The transition is set to happen at the end of Legere's current contract, which runs through April 30th, 2019. That means Sievert will be the new president and CEO of the company starting on May 1st, 2020. In a tweet today, Legere said that this move has been in the works for a long time, so it sounds like he's been looking to retire for a while now.
‼️ I've got some important news! On May 1, I'll be handing the magenta CEO reigns over to @SievertMike as my successor. This move has been under development for a long time and I couldn't be more confident in the future of @TMobile under his leadership.

— John Legere (@JohnLegere) November 18, 2019
Given their current roles, Legere and Sievert are already very well acquainted. Before becoming president and COO, Sievert was T-Mobile's chief marketing officer, so he helped spearhead the company's Un-carrier campaign. That campaign saw Legere ditch the business suit in favor of t-shirts and leather jackets and looked to snatch away market share from AT&T and Verizon by acting as a "disruptor" in the mobile industry.
Since Sievert and Legere have been working side-by-side for a number of years, we're unlikely to see T-Mobile drop the Un-carrier gimmick once Sievert walks into the CEO's office. Indeed, it seems that the company is all-in on the concept, as today's announcement reads, "Sievert and T-Mobile are dedicated to continuing and supercharging the Un-carrier strategy as the New T-Mobile."
As with many of T-Mobile's recent announcements, the company couldn't resist bringing up its pending merger with Sprint. In the final months of Legere's tenure as CEO, he says that he'll focus on making the CEO transition a smooth one and closing the proposed merger once and for all. If Legere succeeds in that goal, then the T-Mobile Sievert takes charge of in May could look very different from how it does today.