T-Mobile CEO denies boss' claim the carrier is in trouble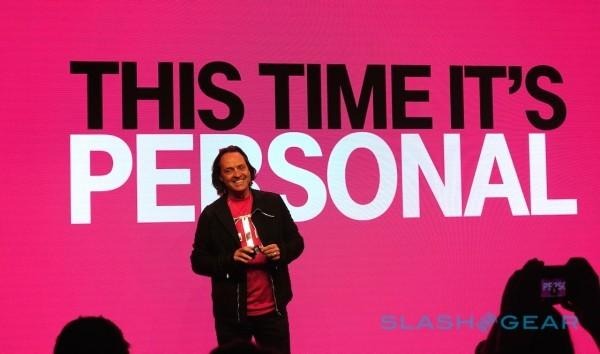 Yesterday, Deutsche Telekom CEO Timotheus Hoettges said T-Mobile's Uncarrier direction is nice, but not sustainable. Rather than keep his disdain for that opinion internal, T-Mobile CEO John Legere took to Twitter. He didn't even go on a Twitter tirade, which he's done in the past when things irk him. Instead, Legere addressed his boss' comment succinctly, directly, and without mincing his own words. Still, Legere doesn't really hit at the heart of the matter, so the disagreement may be dead, but the issues aren't.
Rather than ring Hoettges up or maybe fire off a sneering email, Legere had the following to say about his boss' opinion of T-Mobile's sustainability:
It's total bullshit
The tweet was in response to a follower asking Legere what he thought of an article regarding Hoettges statements. If you didn't catch it yesterday, Legere's boss essentially said T-Mobile was doing all they needed to do, but parent company Deutsche Telekom was dumping $4-5 billion annually into the carrier to keep pace with Verizon and AT&T. T-Mobile doesn't turn a reliable profit, so the return on investment isn't there for Deutsche Telekom.
To that, Hoettges suggested a merger with another domestic carrier was the best avenue for T-Mobile's continued success.
Hoettges' position rings true. Legere didn't offer anything beyond blind refusal to accept what his boss was saying. We don't know why Legere thinks his boss' statements were "bullshit", so while entertaining — he didn't really give us reason to think T-Mobile was on a path for long-term success. Hoettges, on the other hand, outlined why they weren't.
Source: Twitter