T-Mobile Cameo digital picture frame now available to T-Mobile customers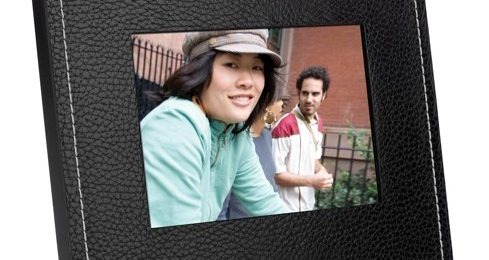 T-Mobile USA has just released the new T-Mobile Cameo digital picture frame by Parrot. The Cameo is one of the first digital picture frames to connect to a wireless carrier network. Share photos with loved ones this holiday season from around the world with the touch of a button. The Cameo has its own phone number and email address making it even easier to send real-time photos directly to the frame without connecting to a computer.
Now anyone with a camera phone can easily share photos by sending a picture message directly to the picture frame, this features if perfect for those who are always on the go. Photos can even be sent via email and displayed almost instantaneously in the picture frame. "The T-Mobile cameo is the gift that keeps on giving," said Wendy Piñero-DePencier, vice president, brand marketing, T-Mobile USA. "Because receiving and displaying pictures on the frame can happen in an instant, families with the frame will always be on the lookout for new snapshots coming in. And for people sending pictures, the cameo lets you share impromptu moments in your day and keep important people close, no matter how near or far you are."
The frame also has the option of sharing photos from a home PC or digital camera with a USB connection or microSD card. The Cameo's friendly interface makes it easy to share specific slideshows or fluid-rotation of the full photo album. The frame will automatically rotate and resize all photos so that you can hang it vertically or horizontally. The purchase of the Cameo requires a re-occurring monthly service charged that must be added to a qualifying T-Mobile voice plan.