T-Mobile brings BlackBerry Classic back for Uncarrier 9.0 ambitions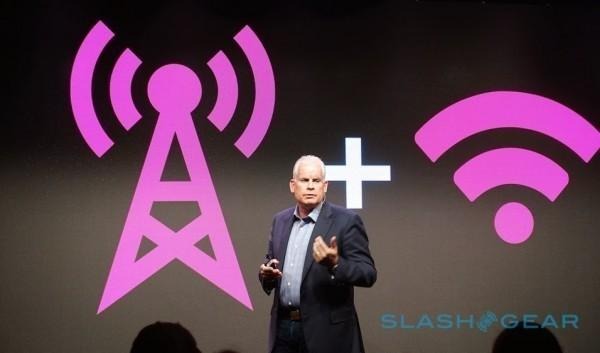 The BlackBerry Classic is coming to T-Mobile. Let that sink in for a minute. You're either really excited (because you're a BlackBerry holdout), or a bit confused. Considering the history BlackBerry and T-Mobile have had of late, we're with you on 'confused'. Late last year, the two sides weren't seeing eye-to-eye, with T-Mobile CEO John Legere likening BlackBerry to MySpace (ouch). BlackBerry CEO John Chen suggested BlackBerry faithful seek other carriers. Now, they're all playing nice again.
They're having fun with it, too. T-Mobile CEO John Legere seemed a bit excitable about the news, tweeting a puzzle to whet appetites.
Time for a little fun! I've got some news, but maybe you can figure it out from this – guess what? pic.twitter.com/u5234GmQJ5

— John Legere (@JohnLegere) May 7, 2015
The result of that tease? The BlackBerry Classic via T-Mobile. Alright, then.
If you like deals (and why wouldn't you) and are an avid BlackBerry user, T-Mobile is offering the Classic for $0 down, and $18.33/month for 24 months.
So why bury the hatchet? Both have something to gain, and it comes in the form of enterprise. BlackBerry still has a large footprint in corporate, and T-Mobile recently made a move to get more businesses on their network. In the announcement, T-Mobile CEO John Legere quipped "bringing BlackBerry into our device line-up now also stokes Un-carrier 9.0, which is all about bringing the Un-carrier revolution to business".
The handset will be available May 23. We don't know if it comes in magenta. Sorry.
Source: T-Mobile