T-Mobile Binge On And Music Freedom Expand To Cover 100+ Services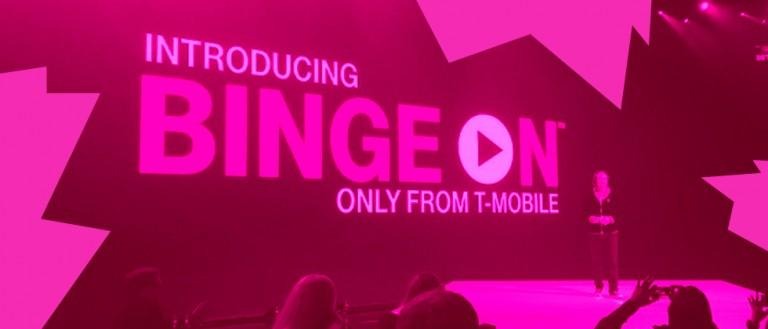 T-Mobile has expanded its Binge On and Music Freedom programs to cover an additional 16 services, bringing the total number to more than 100. The newly added options include ESPN Radio, Amazon Music, TV Land, Spike, Nickelodeon, and more. As with other services covered by Binge On, subscribers can stream content from these destinations without having it apply toward their data cap, addressing one of the biggest issues with mobile content consumption.
Binge On was introduced this past November, launching with several partner destinations on board. Since then, T-Mobile has added more streaming destinations to the program, often in small batches like today's announcement. Once added, users who stream content from those services using 4G LTE won't have it count against that high-speed data, unshackling users from hefty data charges and WiFi networks.
Binge On and Music Freedom, a similar program for music, now covers all of the big streaming destinations, and quite a few smaller ones, including Netflix, Hulu, Amazon Video, YouTube, SlingTV, Pandora, Spotify, Apple Music, Google Music, HBO Now, Rhapsody, and many more.
Starting today, subscribers can now stream videos from Nickelodeon, Spike, TV Land, Dailymotion, EPIX, OVGuide, YipTV, 120 Sports, OWNZONES, and Viki, as well as audio from Uforia, OHIO.FM, PreDanz, ESPN Radio, Amazon Music, and Chilltrax. Binge On and Music Freedom are both free for subscribers who are on an applicable Simple Freedom plan.
SOURCE: T-Mobile