T-Mobile's Attractive new data plans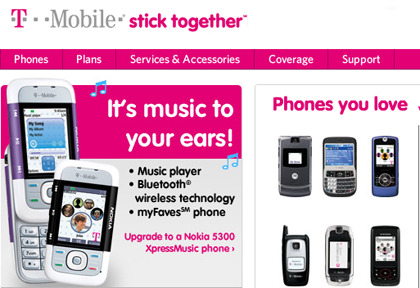 T-Mobile subscribers get for a nice price drop in your data plans starting tomorrow, September 12th.  The Total Internet add-on will drop from $29.99 to $19.99 while the BIS add-on plan will remain at $19.99 for customers in need of the full Blackberry email/web browsing features.  However, if all you need is access to emails, T-mobile offers an all-new Blackberry add-on plan for only $9.99.  All web browsing and secondary data access on this new BIS-accessible email plan will be blocked.
Now comes the bad news.  The standalone BIS option and the standalone Total Internet Plan will go up to $39.99 from $29.99.  This makes the BIS and BES standalone packages identical in price.  It's still unknown if T-Mobile Hotspot Wi-FI access will still be part of the Total Internet package, but there's no indication why it wouldn't still be available to subscribers.
These new plans will be available through retail channels tomorrow and on T-Mobile.com by September 16th.  All FlexPay customers can expect to see changes by September 16th as well.
T-Mobile's new data plans [Boy Genius Report]