T-Mobile and Verizon ink huge AWS spectrum sale and swap deal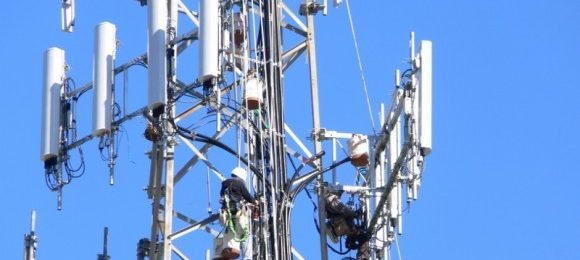 T-Mobile USA and Verizon Wireless have inked an AWS spectrum purchase and exchange deal in multiple US markets, with the GSM carrier aiming to repurpose the airwaves for its 4G development. The agreement, which has been submitted to the FCC for approval, covers spectrum in 218 US markets – covering 60m people – and would be used both for T-Mobile's existing HSPA+ network and for its planned LTE roll-out in 2013.
If approved, the transaction will supposedly improve T-Mobile's spectrum holdings in 15 of the top 25 US markets. The company specifically cites Philadelphia, Washington D.C., Detroit, Minneapolis, Seattle, Cleveland, Columbus, Milwaukee, Charlotte, Raleigh-Durham, Greensboro, Memphis, and Rochester as all standing to benefit.
It's not going to be an easy deal, however. Some of the spectrum Verizon is planning to sell is in fact still owned by SpectrumCo, Cox and Leap, and those deals need to be approved before T-Mobile's purchase can go through.
In return, T-Mobile will hand over some of its own spectrum holdings, including coverage of around 22m people, and "certain cash consideration" that has gone unspecified. Several markets will see spectrum-swaps, with the two carriers exchanging holdings so as to re-align or create more contiguous blocks.
"This agreement is in addition to T-Mobile's previously announced $4 billion 4G network evolution plan," T-Mobile said in a statement, "which includes modernization of 37,000 cell sites, launching 4G HSPA+ services in the 1900 MHz band and deployment of LTE in 2013."