T-Mobile adds Spotify and more to Binge On list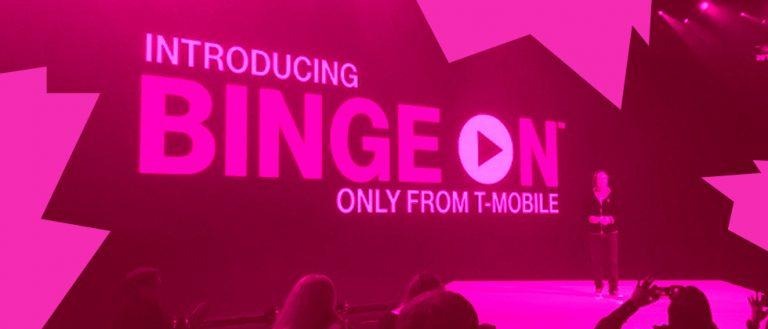 Data caps can be a scary thing, depending on how little you have to work with. Nearly every company has their own version of them, and mobile providers have the most restrictive ones out there. However, T-Mobile keeps finding new ways to ensure that you never go over your limit, so long as you're using the right services.
NOTE: Spotify, TIDAL, Google Play Music and Radio Disney are all now on both Music Freedom and Binge On, which means that music and video content inside these apps are both part of these free streaming programs.
Last year, the company introduced their Binge On service for all of their customers. The idea is that they have deals with a few different companies that allow you to watch content without having it count toward your monthly data usage. It initially started out with just a few services, but with today's announcement, you can use more than 80 streaming services without any fear of overage charges.
Today T-Mobile announced that their customers will now be able to use Google Play Music, Spotify, NBC, Radio Disney, and more. Sure, while music streaming doesn't eat up nearly as much data as video, it will be nice for customers to not have to wonder when they're listening to Spotify all day every day.
In the announcement, the company stated that their customers have streamed more than 377 million hours of video using Binge On services. They also released figures showing that high percentages of people liked the idea of Binge On. Essentially, the people polled were saying that they didn't want to have to worry about going over their data plans while streaming content.
While I do like the idea of not having to worry about going over my data plan, thanks to streaming content, Binge On still bothers me. They're using their Binge On service to encourage people to visit specific content providers. While they're not throttling connections to other streaming services, they're still using their power as a provider to push people into using specific companies, but not charging for access to those services.
Source: T-Mobile