System76 unveils 17.3-inch Bonobo Extreme Ubuntu-powered laptop for gamers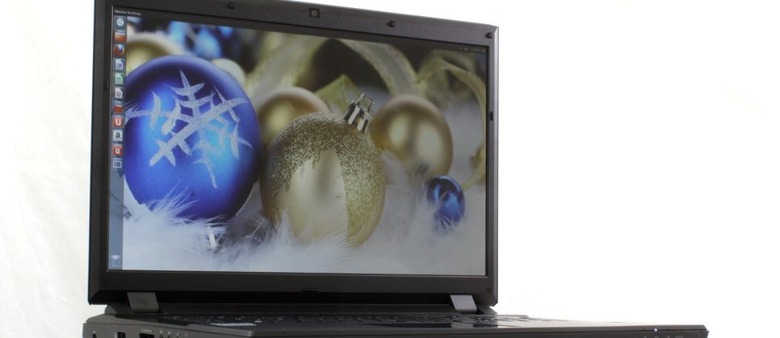 Ubuntu is known for many things: ease of use, regular updates, widespread community support, and more. One thing it is not known for is gaming. This is changing, however, with Steam heading to Linux in the near future. System76's new Bonobo Extreme is Ubuntu-powered and aimed at gamers, boasting some impressive hardware and a hefty price tag.
According to System76's CEO Carl Richell, the new Bonobo Extreme is the fastest Ubuntu laptop available. The base model runs an Intel i7 quad-core 2.6GHz processor. If that's not powerful enough, users can spend approximately another $500 to get an i7-3940XM Extreme 3GHz CPU. This is accompanied by 8GB of DDR3 RAM.
As far as graphics go, the Bonobo Extreme boasts an NVIDIA GeForce GTX 670MX with 3GB of RAM and 960 CUDA cores. As with the processor, you can shell out $134 more for an upgrade, bumping the system to a GeForce GTX 680M with 4GB of RAM and 1344 CUDA cores. Other hardware includes a DVD drive, a 500GB 7,200rpm hard drive, and an 8-cell battery.
The display measures in at 17.3-inches with a full HD 1920 x 1080 resolution. Ports include HDMI, Display Port, Ethernet, a media card reader, and 5 USB ports. There's a Kensington lock for security, and the entire system weighs in at a hefty 8.6lbs. You can pick one up now for $1,499, saving you $100 via a Christmas discount.
[via OMG Ubuntu]