System Shock remake Kickstarter goes live, demo now available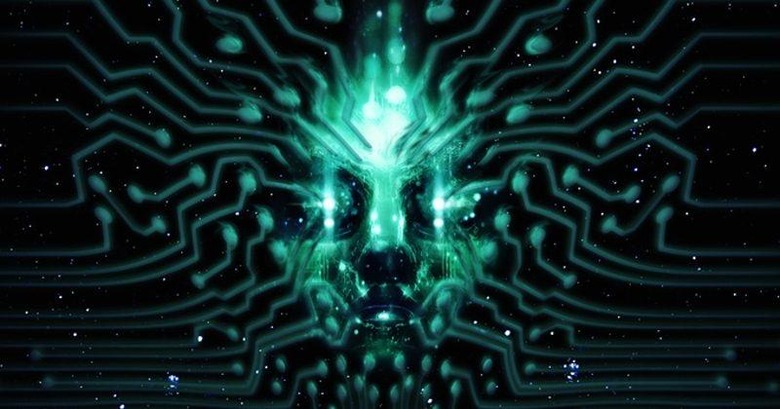 Yes, ga.. ga.. ga.. gamers, System Shock is indeed returning. The genre defining first person shooter sci-fi horror narrative-driven cult classic computer game will be trying its fortune in the modern gaming world, with update graphics, updated game engine, updated everything. Simply called "System Shock", no "remastered" or "remake" in the name, it is indeed a complete remake, aside from the core plot, and has gone to Kickstarter to try and make this gamer dream come true. But unlike most games you'll find on Kickstarter, System Shock, the remake, has already progressed far enough to offer a free demo to would be backers.
System Shock has largely been hailed as one of the landmarks of computer gaming back in the 90s. While FPS, and sci-fi ones too, have long been in existence by that time, System Shock pulled in different features from different genres to weave an unforgettable sci-fi tale. It was particularly lauded for its focus on narrative, at a time when such was nearly non-existent among FPS games, and was cited as the inspiration for now iconic titles like Deus Ex and BioShock.
While the remake does upgrade much of the gameplay experience, particularly the graphics, to meet modern standards, it still has a feet solidly planted in the past. The plot of the game remains the same, tryin to fight your way through cyborgs, androids, and mutants controlled by the malevolent AI, SHODAN, voiced once more by Terri Brosius. But to keep the design fresh, System Shock remakers Nightdive Studios has enlisted the help of famed game designer Chris Avellone (Planescape: Torment, Fallout: New Vagas, Wasteland 2). And, of course, the game is being made using the Unity engine, because most games are.
Unlike most Kickstarter games that only show videos of development versions, System Shock is actually offering a free demo of a slice of the game on Steam, GOG, and Humble Store. So yes, the foundations do already exist, but obviously not enough for a full game made by a small studio. Hence, Kickstarter.
The System Shock Kickstarter is aiming for $900,000, a rather modest sum for game development and within the same ballpark as other high-profile Kickstarter games. Curiously, despite the legacy of the title, the remake has barely passed half its funding goal. Still, there's 28 days to go, so it isn't probably a concern. Yet.
SOURCE: Kickstarter