System Shock remake adds PS4 version to Kickstarter campaign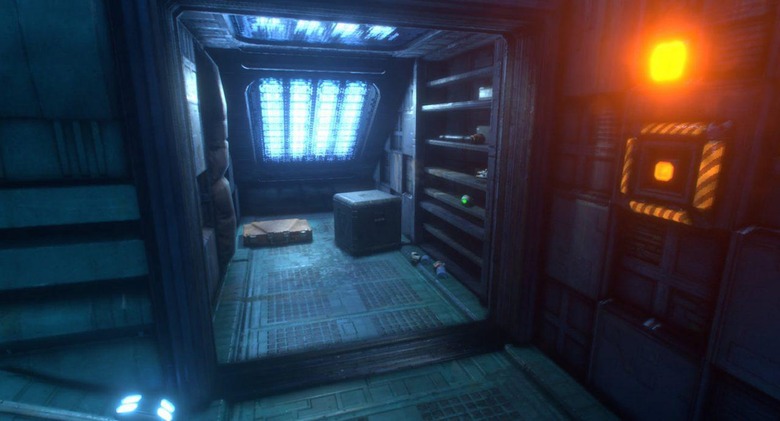 Old-school PC gamers' hearts were set aflutter late last month when it was revealed that a remake of the sci-fi/horror classic System Shock was in the works from developer Nightdive Studios. Announced as a Kickstarter campaign, the game has already surpassed its $900,000 funding goal, and with exactly one week left, currently stands at $1.09 million. The big news today is that the project has been updated to include a PlayStation 4 version.
Nightdive Studios was originally only intending the new System Shock to come to PC and Xbox One, with a target release date of early 2018. But in the project update, director Jason Fader writes that there was "overwhelming demand" for a PS4 release, so the team started talking to Sony about it. "After a few weeks and lotttts of emails, we are officially on track for bringing System Shock to the PS4!"
The best part of all is that the PS4 version is confirmed to be released alongside PC and Xbox One; it's not a stretch goal and doesn't require backers to pledge anything more.
Writing on the official PlayStation Blog, Fader notes that Nightdive Studios is working hard to make sure System Shock is a worthy successor to the original, and meets everyone's expectation. They've recruited staff from several high-profile developers, like Obsidian, and people who worked on Fallout: New Vegas. Even the concept artist behind the original game, Robb Waters, has joined the project.
If you're thinking of backing, or are just interested in the game in general, be sure to check out the early alpha demo available for free on Steam, GOG, and Humble Store.
SOURCE PlayStation Blog, Kickstarter