Syrian Electronic Army Leader Discusses Twitter Hacks In Interview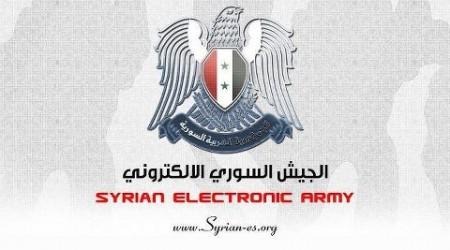 The Syrian Electronic Army has claimed responsibility for numerous Twitter hacks, most of which have proved more annoying than anything else. The hacking collective has stated its intentions in different ways through various tweets over the course of many hacks, but now has done so in a bit more direct way. The self-designated leader of the collective has discussed the group in an interview with The Daily Beast.
The interview follows an alleged attack on Outbrain, a content company that is used by many media companies. By doing this, the SEA collective reportedly targeted multiple media companies rather than one individually. This follows a long string of hacks, with the targets ranging from humor website The Onion to The Financial Times, E! Online, The Guardian, ITV News, Tango, and more.
The self-proclaimed leader of the group goes by the handle SEA the Shadow, and he stated in the interview that the Outbrain attack resulted from Twitter closing its social network account, something the hacking group had warned it against doing. SEA the Shadow claims that the SEA's Twitter account has been shut down 15 times.
Reasons behind the various hacks are mostly because the SEA wants "to see[sic] the world the truth about what is happening in Syria ... There is no revolution in Syria, but terrorist groups killing people accusing Syrian Arab Army." His further elaborations, however, show some ulterior motives behind the collective's actions.
One of the SEA's targets was the Associated Press, a hack it successfully pulled off that resulted in a short decrease in the stock market. This particular attack, said the Shadow, was done with the intention of causing "damage to the U.S. economy." He went on to state that the SEA is not, as some assume, connected to Assad. Rather, the collective is comprised of nine college students located in Syria, and they plan to continue with their mission regardless of whether Twitter stops taking down their accounts.
SOURCE: The Daily Beast