Synology launches 4-bay DiskStation DS413j NAS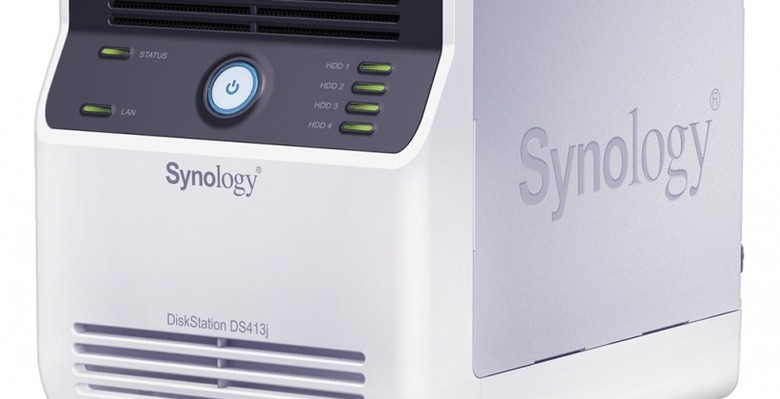 We may receive a commission on purchases made from links.
Synology has introduced the world to its latest network-attached storage solution, launching the 4-bay DiskStation DS413j. Using the DiskStation DS413j, small companies and individual users can create their own private cloud storage servers, and the 4-bay design means that they can store up 16TB of data on the device. It also comes running DiskStation Manager 4.1, an operating system that Synology claims will provide "rich features to boost user-productivity and simplify their tasks."
DS413j owners can use a feature dubbed "Cloud Station" to sync their files on all of their computers, and Synology offers a mobile app for iPhone, iPad and Android that will allow you retrieve your files remotely, provided you have the DS413j hooked up to an Internet. On the inside, we have an unnamed 1.6GHz processor and 512MB of DDR3 RAM to keep things moving along. On the outside we aren't working with too much, just two USB 2.0 ports and a Gigabit Ethernet port, but the DS413j comes with wireless support as well if you want to skip the cables.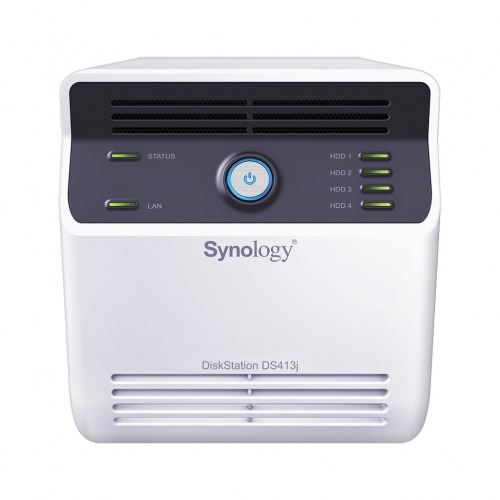 Synology says that the DS413j uses only 31.56 watts during operation and 7.68 watts when in HDD hibernation mode, and it seems that reducing the carbon footprint of the device is something the company is pretty proud of. The Synology Hybrid RAID will build an optimal RAID volume "based on the hard drives installed" automatically, meaning that it isn't necessary to have hard drives that are exactly the same size. Using the built-in media server, you can share content stored on your DS413j to other devices connected to your network easily – Synology specifically mentions the PS3 and Xbox 360, for instance.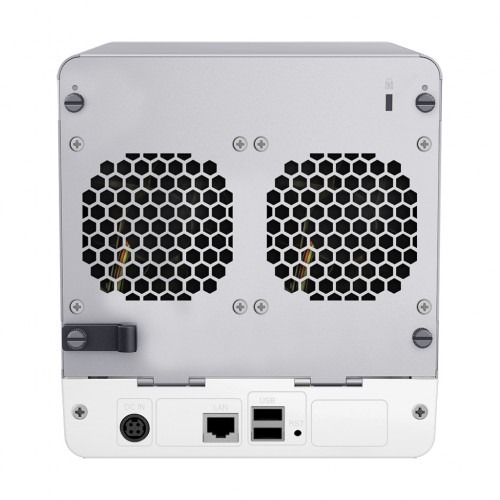 Prices will obviously vary depending on the retailer you choose, but expect it cost a bit more than its predecessor, the DS411j, which is being offered at Best Buy for just south of $400. If you've got the cash and you're in need of a private cloud server, the DS413j sounds like it might be a product worth your time. Be sure to have a look at our timeline below for more information on Synology!