Once a tool for hardcore computer users only, network attached storage solutions or NAS have now become critical even for some households. That's because these boxes come with storage reliability and easy access from multiple devices, without the hassle of setting up complex networks and computers. But not everyone needs the same kind of NAS hardware, and not everyone can definitely afford it. That is why Synology is introducing five new DiskStation NAS products that covers every need and every users, from the enterprising business owner to the tech savvy home owner.
For businesses, Synology is introducing the new DS3018xs from its XS series. You can immediately tell at a glance that this was built for massive amount of data. That's because, for the first time, Synology is offering a 6-bay NAS that lets you have as much as 60 TB (six 10 TB drives) in a single box. But it also has a hidden talent. It has a PCIe slot that can accommodate a dual M.2 SSD adapter for a super fast SSD cache.
On the opposite end of the spectrum is the new DS418 from Synology's value series. Sporting a regular 4-bay capacity, the DS418 is designed to offer the basics, with a 1.4 GHz quad-core processor and up to 2 GB of RAM. Mind you, it's still powerful enough to do 4K H.265 transcoding on the fly, which makes it the ideal home media center storage.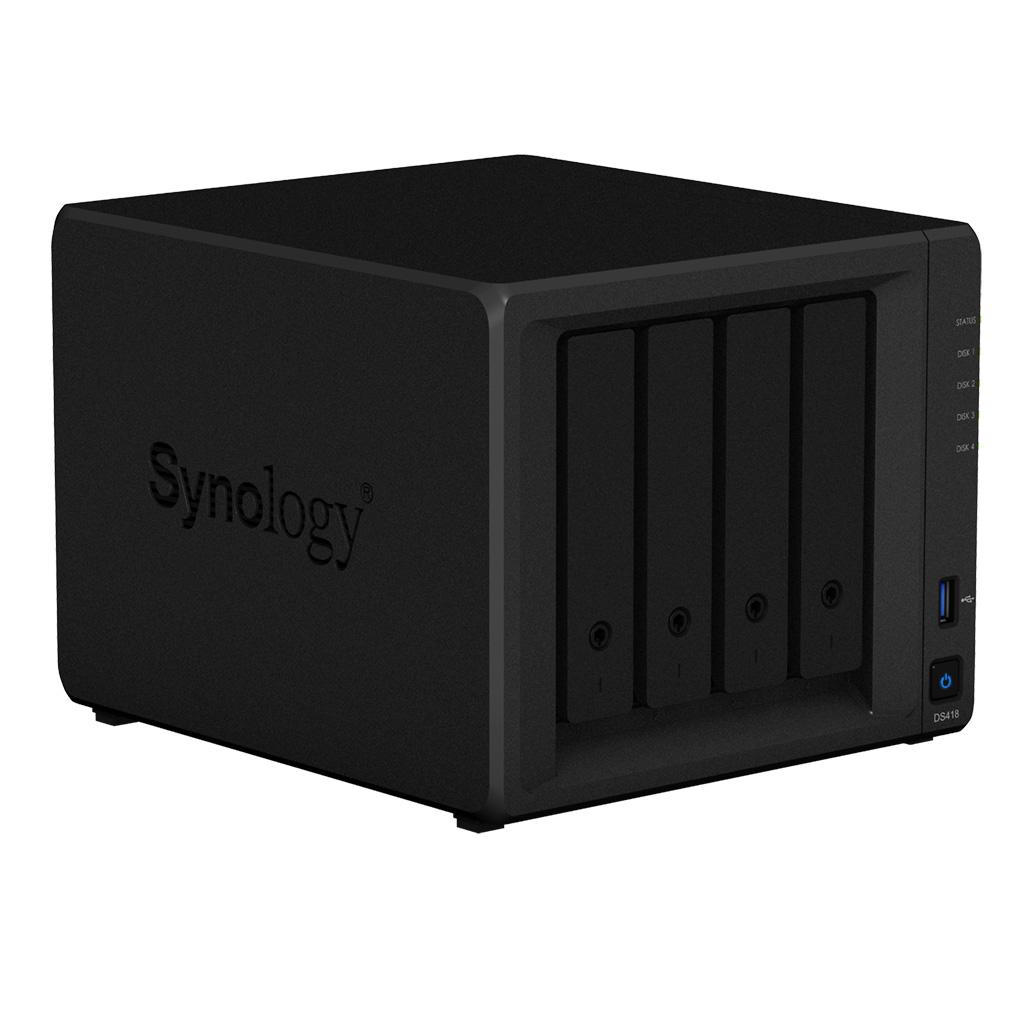 For everything else in between, Synology offers the newest members of its Plus series, the four-bay DS918+, the two-bay DS718+, and the single capacity DS218+. These NAS products are powered by Intel Celeron "J" processors (J3455 for the DS918+ and DS718+, J3355 for DS218+), with up to 8 GB (DS918+) or 6 GB (DS718+, DS218+) RAM capacities. Straddling the fine line between business and home, these three new NAS are ideal for a multitude of purposes, from backups, to centralized file server, to even media streaming server.
That's because all five run Synology's Linux-based DiskStation Manager (DSM) that turns these NAS into more than just glorified external hard drives. Featuring an easy to use interface that resembles a familiar desktop environment, DSM allows DiskStation owners to expand the NAS' functionality and turn it into any kind of server they wish and even access it far away from home.
SOURCE: Synology