Synology DS416play NAS review: multimedia cloud at your fingertips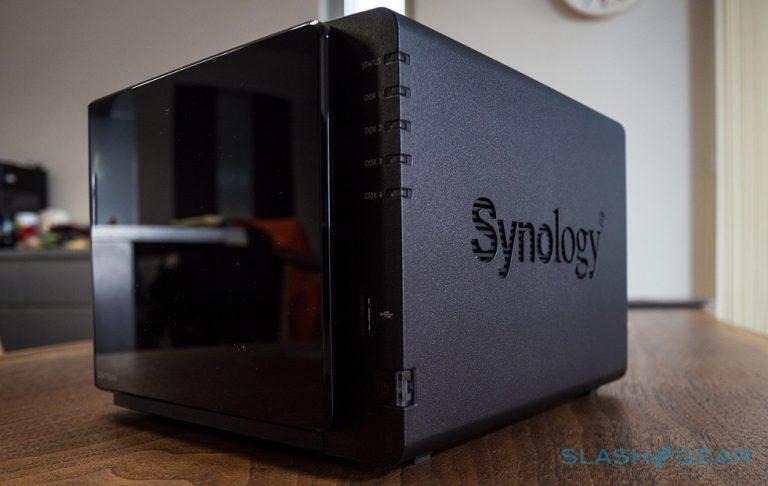 Every year, our homes become mini data centers, with the addition of new computers and mobile devices as well as the introduction of smart home and IoT appliances. We not only consume more massive amounts of data and content, we also produce just as much via our smartphones, digital cameras, and software. The measly hard drives confined to our desktops are no longer sufficient. We need a data storage that is not only capable of storing that much data but can also grant access to the same quickly and painlessly. Fortunately, Synology's DS416play NAS offers storage, reliability, and convenience in one neat and affordable package for your home.
Design
If you were looking for a fancy piece of equipment to put on display in your living room, you might be in the wrong market. The Synology DS416play is neither meant to be seen nor heard most of the time, the exceptions being when the fans kick in or when you want to interface with the drives or ports. The NAS' design is utilitarian at best, but that's not to say it looks terrible. It's a literal black box that won't look out of place beside traditionally black desktop PCs but also won't be an eyesore when by its lonesome self. Fortunately, it doesn't take up too much space, so you can conveniently stash it out of sight if you want to.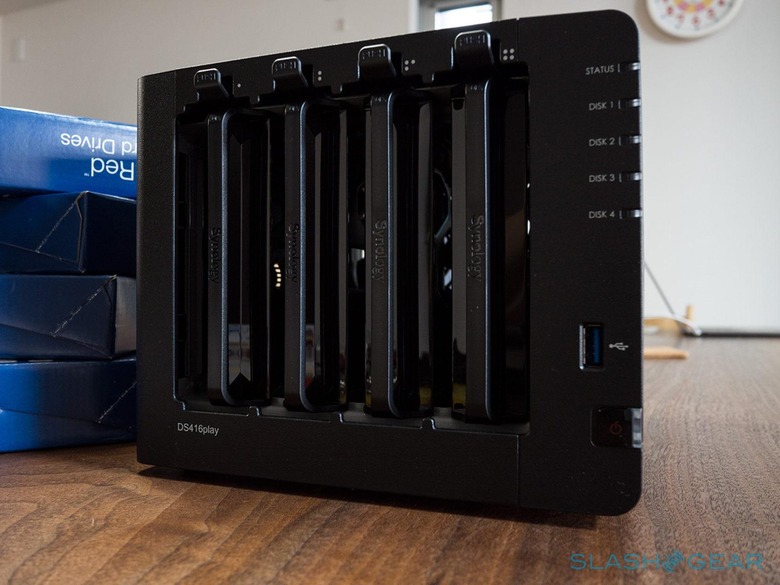 What the DS416play lacks in looks it makes up for in convenience. Here we have Synology's conventional front plate, which is always a pleasure to remove. It gives you easy access to the four drive bays, which can be removed and replaced at a moment's notice. The drive trays require no tools to set up and support both 3.5-inch and 2.5-inch HDD or SDD drives. The DS416play supports a total of 40 TB of space, 10 TB per drive, though if you opt to use RAID10 you will naturally have only access to half of that.
Aside from the cover, the front of the DS416play is pretty bare, with only the four LED lights for the four drives, a power button, and one of three USB 3.0 ports. The other two are located at the back, which is similarly minimal. Aside from the two hulking fans, you also get two Gigabit LAN ports that can be aggregated for faster data transfer. Other than that, all of the action happens inside as well as on the web-based admin interface popularly known as the DiskStation Manager or DSM.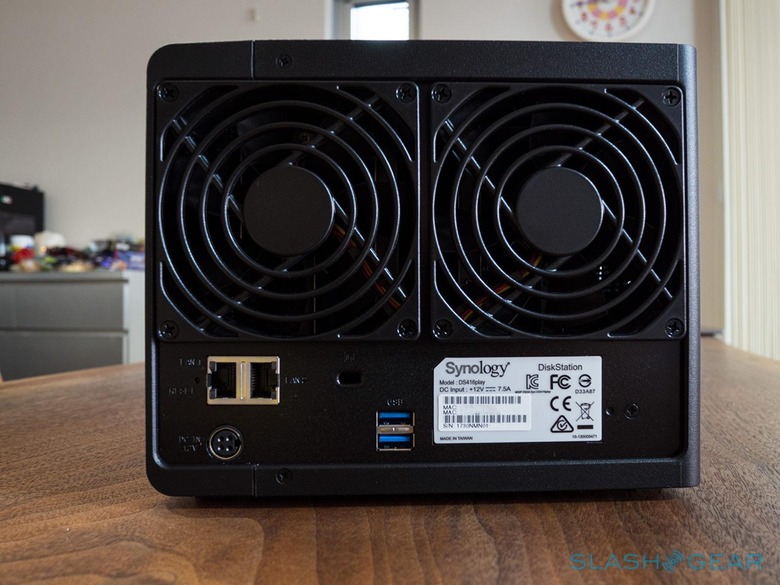 Specs and Performance
The DS416play was made to be more than just for data storage, backup, or retrieval. The word "play" in its name belies its multimedia nature. Its specs also point in that direction as well. It is powered by a 64-bit dual-core Intel Celeron N3060 with 1 GB of DDR3 RAM. Now that might be less than adequate for desktop computing, but we are, after all, running the equivalent of a headless computer. That is definitely more than enough for Synology to boast of the DS416play's capability to transcode 4K video on the fly, making it the ideal multimedia station for Ultra HD content.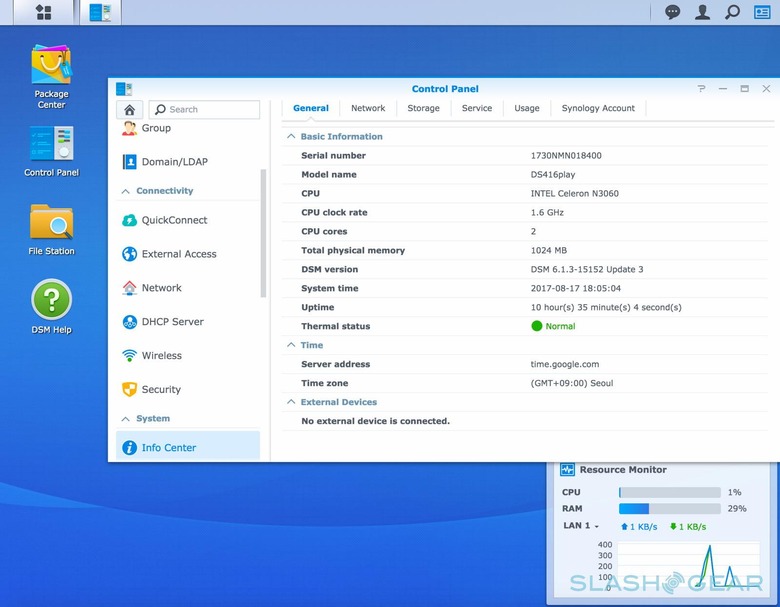 The DS416play uses either BTRFS or EXT4 file systems internally, which shouldn't come as a surprise considering DSM is Linux-based. That said, it supports external drives formatted to almost any popular file system format, including Microsoft's NTFS and Apple's HFS+. exFAT support, however, has to be installed separately from the DSM Package Manager.
While the hardware might be capable enough for 4K transcoding, that doesn't exactly speak of the part where it should perform its best: transferring data, be it raw files or streaming media. Fortunately, the DS416play also shines in that regard.
For our tests, we put in four 1 TB Western Digital Red NAS drives in the DS416play and setup a DS716+ on the other end. We then copied a 6 GB file back and forth between these NAS three times and took the average speed. Copy the file from the DS716+ to the DS416play yielded an average throughput of 132 MB/s. Copying back the same file from the DS416play to the DS716+ got an average 108 MB/s rate. That is quite good for a consumer NAS solution running over a Gigabit connection. Copying directly from the DS416play to a computer showed an equally solid 130 MB/s.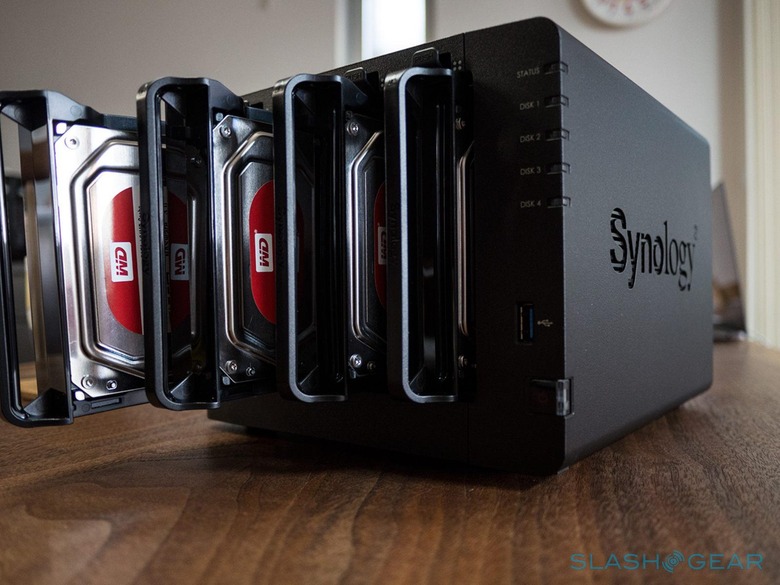 While the DS416play is indeed a solid performer, it does have a few hidden warts. In particular, we wished that the wake up times were faster. Compared to an almost equivalent QNAP TS-451A, the Synology NAS took 8 seconds to wake up from LAN, while the TS-451A only took an average of 5 seconds. Those three seconds may not mean that much, but they do add up in the long run. Especially when you're in a rush.
DiskStation Manager
While Synology's DiskStation Manager is indeed the way you control and interact with its NAS drives, you'd be doing yourself a disservice by thinking of it merely as a web admin control panel. For one, it hardly looks that part. For another, it goes above and beyond switches and toggles and turns the DS416play into your personal cloud.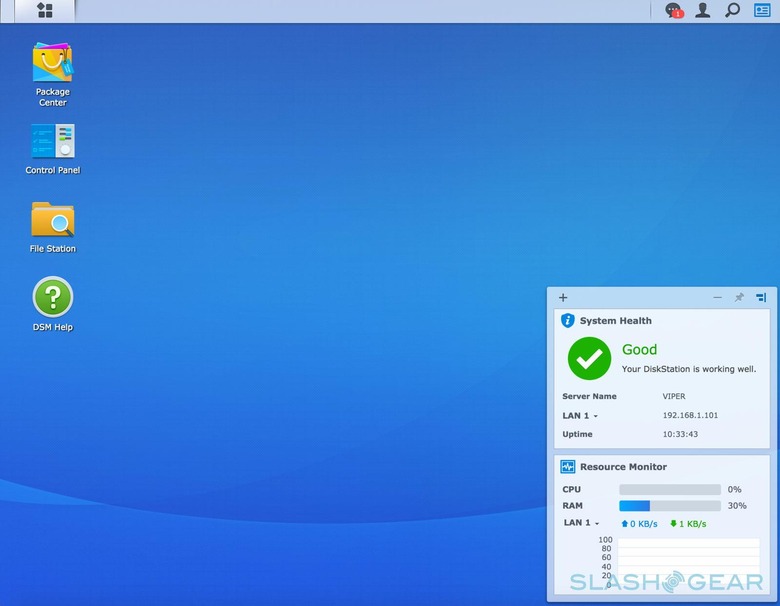 DSM, as it is lovingly called, is significantly more than your usual control panel. It presents a user interface that resembles more a desktop operating system than a web admin interface, complete with a desktop, a panel, and windows. Considering you are, after all, controlling a Linux computer, that's not exactly out of place. Upon logging in, you are welcomed by a familiar desktop interface with at least two unique differences. For one, the panel is at the top. For another, there is a small window at the bottom that shows the DS416play's health at a glance.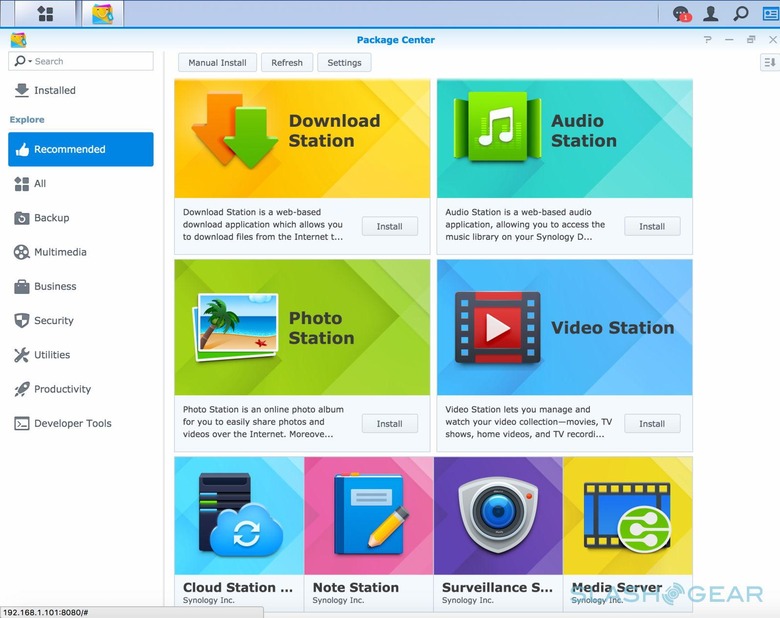 While the DSM interface is certainly unique, the OS really shines in its Package Manager. This is where you install apps that turn the DS416play into more than just data storage. Synology calls these "stations" and there is almost one for every use case you can think of. The Video Station turns the NAS into your personal Netflix, complete with 4K support, while the Photo Station gives you your own Flickr. And since you can (optionally) connect your NAS to the Internet, you can even access all of those from anywhere via Synology's QuickConnect.
Wrap-up
While cloud storage services are popular and sundry these days, not everyone has the luxury of storing what they want as much as they want. Very few services can also expand beyond their singular purpose, and those that do are usually prohibitively expensive. And, of course, they require an Internet connection all the time.
If you need an affordable networked storage solution slash media center slash backup that can be used just as easily in a local home network as it can be remotely, then you can't go wrong with the Synology DS416play. Easy to set up and a joy to use, this "NAS solution plus" is more than capable of answering the needs of the modern household and then some.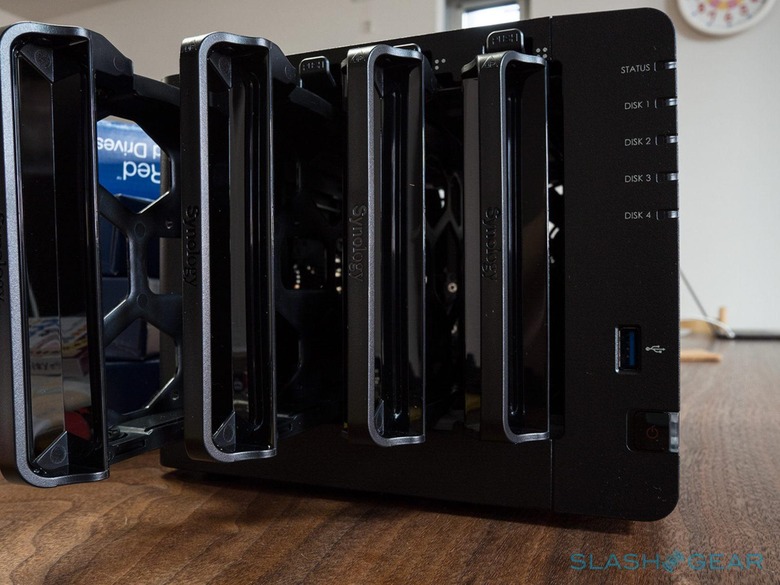 The Synology DS416play is available from retailers such as Newegg and Amazon with prices ranging from $400 to $430.