Synology DS414slim updates notebook-drive NAS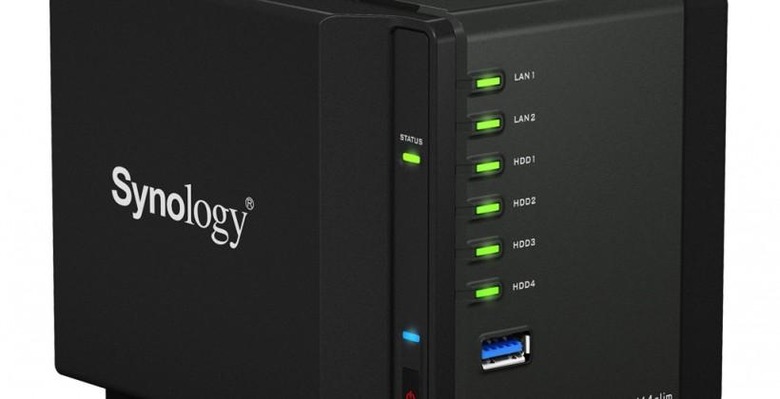 Synology's compact four-drive NAS has had an upgrade, with the DS414slim keeping the 2.5-inch HDD support of its DS411slim predecessor, but boosting speed and connectivity. Intended for home users and small offices, the DS414slim now has a pair of gigabit ethernet ports for dual LAN failover and Link Aggregation for what Synology claims are read speeds of over 110.91 MB/s, and write rates of over 54.53 MB/s.
That's actually a relatively minor improvement – on paper, at least – compared to the DS411slim we were so impressed by back in late 2011, though Synology claims the improvements are more than just in the width of the pipe.
For instance, there's a new CPU – Marvell's 1.2GHz Armada 370, paired with 512MB of memory – which now gets floating-point support for better performance. The USB 2.0 ports of its predecessor have been upgraded to USB 3.0 this time around, and the 60mm fan is now more easily replaced should it fail.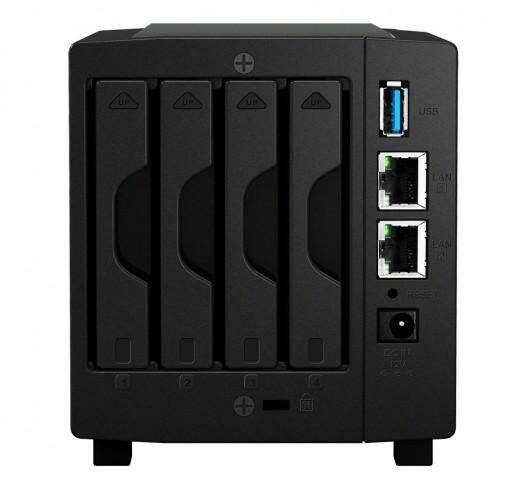 As always, there's Synology's DSM software system with backup, DLNA streaming, and remote app access, and the DS414slim can support up to 6TB of storage spread across four drives. They can be either HDD or – if you're feeling rich – SSD for faster performance.
By using laptop-size 2.5-inch drives rather than the more traditional 3.5-inch you're sacrificing top capacity, but at the benefit of a smaller, quieter NAS overall.
The Synology DS414slim goes on sale today, pricing tbc.
SOURCE Synology