Synology DS414j NAS supports 5TB drives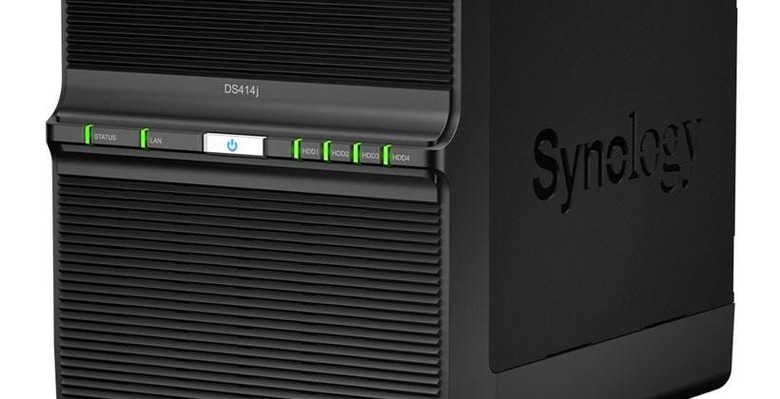 Synology has announced a new upgrade for its entry-level "j" series of network attached storage devices. The upgraded product is the DS414j and it is the first of the NAS devices in the range to get a dual-core processor. It's also the first in the "j" range to get a USB 3.0 port for faster connectivity.
Faster USB 3.0 connectivity is a big deal when the storage device supports a quartet of 5TB drives for 20TB of capacity. Users of the DS414j will be moving some large files to and from the storage device and the fast connectivity will be welcome. The NAS can reach an average of 112.28 MB/s reads and 80.38 MB/s writes on a Windows platform.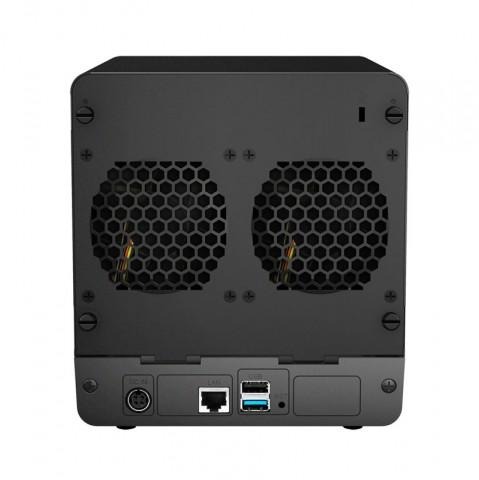 Along with the dual-core CPU, the NAS also has a built-in floating-point unit that helps to speed up the process of creating thumbnails making viewing photos stored on the device more convenient. Other features include a hardware encryption engine that offloads encryption from the main processor to help achieve faster transfer speeds.
Synology says that the NAS device will work with Windows, Mac, and Linux devices and supports cross platform file sharing. An encrypted FTP server is built-in and the device uses a web-based file explorer. Native Apple Time machine support is built in. Synology is shipping the DS414j right now for $389.99 without storage globally, and it will be available in the US soon.
SOURCE: Synology