Synology DS218play, DS218j, DS118 launched for homes, small offices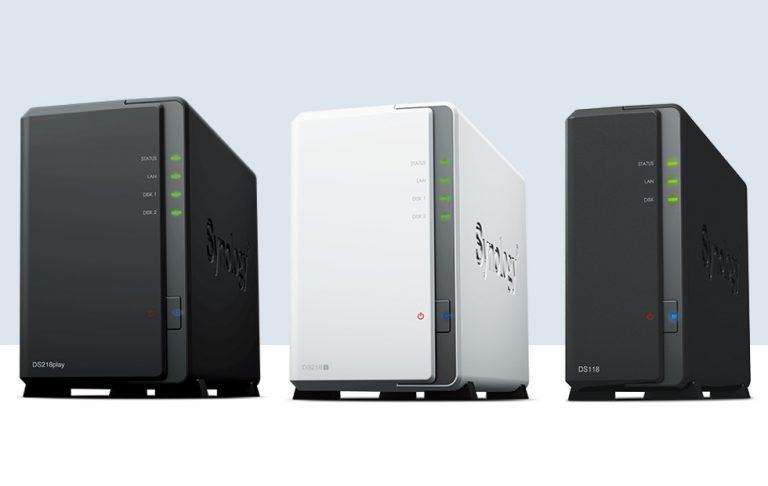 The amount of data we produce and consume each day is staggering. And that's not just in our regular lines of work but even with just the photos and videos we take day in, day out, with our smartphones. Storing those at home has become more than just a chore and not everyone subscribes to the sales pitch of the cloud. Why not have a cloud right at home? That's practically what Synology is suggesting with the launch of the DS218play, DS218j, and DS118 NAS boxes to take care of your personal data storage needs at home or even that of your small office at home or elsewhere.
The DS218play is the most equipped of the three, with a 1.4 GHz 64-bit quad core processor and 1 GB of RAM. As the name suggests, it has play and fun in mind, specifically with its ability to do real-time Full HD or even 4K UHD transcoding, allowing users to enjoy their videos on any device without sacrificing quality.
In comparison, the DS218j is intended more for basic storage needs. It's no slacker, mind you, even with its 1.3 GHz dual-core processor and 512 MB of RAM. Like the DS218play, it features a 2-bay design but unlike the more powerful NAS product, the DS218 boasts of lower energy footprint, down to 7.03 watts when hibernating.
The DS118, on the other hand, stands somewhere between the two. It has the same 1.4 GHz 64-bit quad core processor and 1 GB of RAM as the DS218play, as well as its ability to FHD or 4K UHD video on the fly. The difference, is that it only has room for 1 drive instead of two.
All three run Synology's popular Linux-based DiskStation Manager software, which turns the NAS boxes into almost anything you want, from a local or remote cloud storage, home entertainment center, download manager, VPN, and more. All three are also equipped with a hardware encryption engine that offers roughly 110 MB's of sequential reading and writing throughput. The three new NAS solutions are now available for purchase with these prices:
• DS218play – £217.09, €190 ($220)
• DS218j – £168, €154 ($180)
• DS118 – £158.18, €145 ($170)