Synology DS212air adds wireless to twin-drive NAS streamer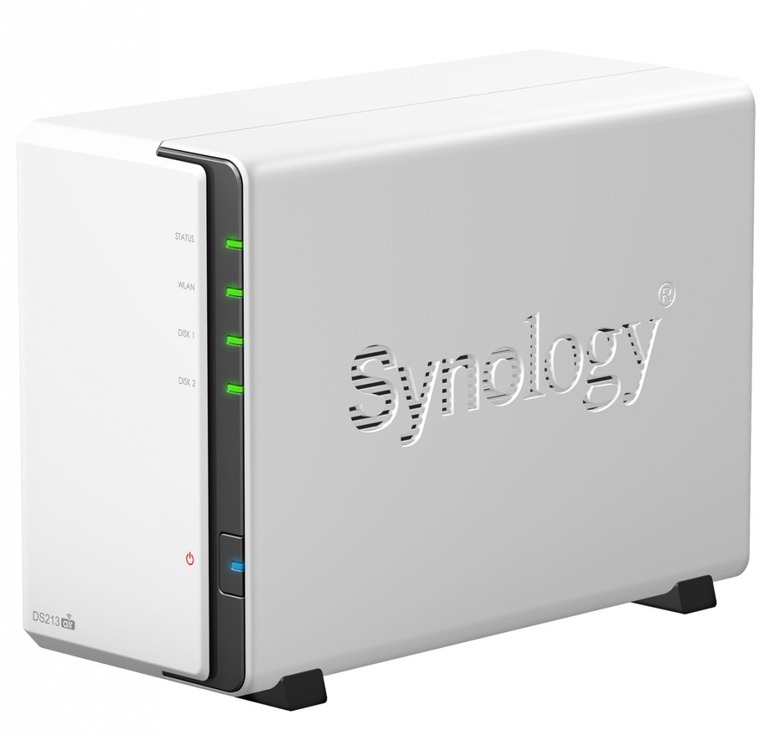 Synology has a new NAS for home and small office users, and if trailing ethernet cables has put you off a redundant backup system, the wirelessly-enabled DiskStation DS213air. A 2-bay NAS server, the DS213air includes not only a gigabit ethernet port for traditional network hook-ups, but integrated 2.4GHz WiFi b/g/n for times when wires aren't appropriate. However, the WiFi can also be used as a hotspot.
If your existing wireless network is patchy in places, you can use the DS213air as a WiFi hotspot to extend coverage (though you'll obviously need a wired connection to reach the NAS in the first place). Alternatively, the DiskStation can be set up as a WiFi router all by itself, hooking up directly to your ethernet switch.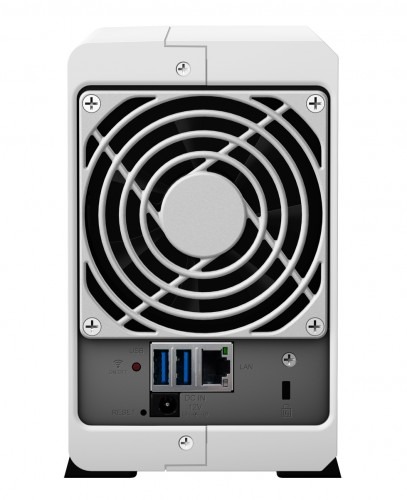 The two hard-drive bays take either 2.5- or 3.5-inch disks, and up to 8TB of storage, though you'll get half that if you use RAID or Synology's own Hybrid RAID alternative for drive-redundancy. There are also two USB 3.0 ports for adding external drives.
Inside, a 1.6GHz processor and 256MB of RAM run Synology's DSM 4.1 software, which allows for not only remote access and backup purposes, but turns the DS213air into a DLNA streamer, iTunes jukebox, file and web server, print server, BitTorrent download station, and more. Companion apps for iOS and Android allow for remote browsing and streaming.
Synology claims the DiskStation DS213air can muster up to 108.07 MB/sec read and 58.66 MB/sec write speeds, though we've had a DS213air on our test bench for some time now and will have a full review with real-world benchmarking of our own very soon. Noise is said to amount to just 19 dB from the 92mm rear fan.
The Synology DiskStation DS213air is available from today, priced at $299.99 or £264.48.