Synology DiskStation DS716+ powered by quad-core 1.6GHz CPU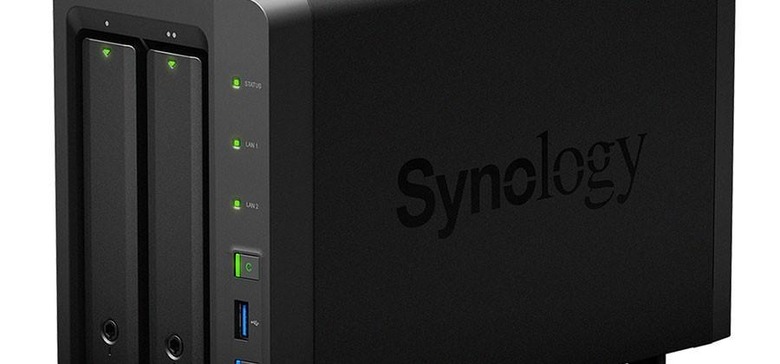 Synology has announced a new network attached storage solution called the DS716+. The new storage solution is an encryption-oriented, scalable dual bay NAS server that has a quad-core 1.6GHz CPU under the hood. The device is aimed at the small business that needs a reliable and efficient storage and app server.
The DS716+ has 2GB of RAM paired with that processor and dual Gigabit LAN ports. The processor can be clocked at up to 2.08 GHz and supports AES-NI encryption. Data transfer speed is up to 218Mb/s read and up to 141 Mb/s write.
The storage device also supports H.264 4K to 1080p video transcoding on the fly. The drive bays are tool-less and hot swappable. The dual Gigabit power support failover for optimal uptime. Connectivity options on the NAS include three USB 3.0 ports and an eSATA port for external backups.
The NAS also supports Btrfs file system for higher fault tolerance and advanced data protection. DiskStation Manager software is the OS for the DS716+ and the device will work in virtualized environments including VMware, Citrix, and Hyper-V. Windows ODX is supported to make data manipulation faster and iSCSI support is included. The DS716+ is available now globally.
SOURCE: